The Worst Cases of Revenge Porn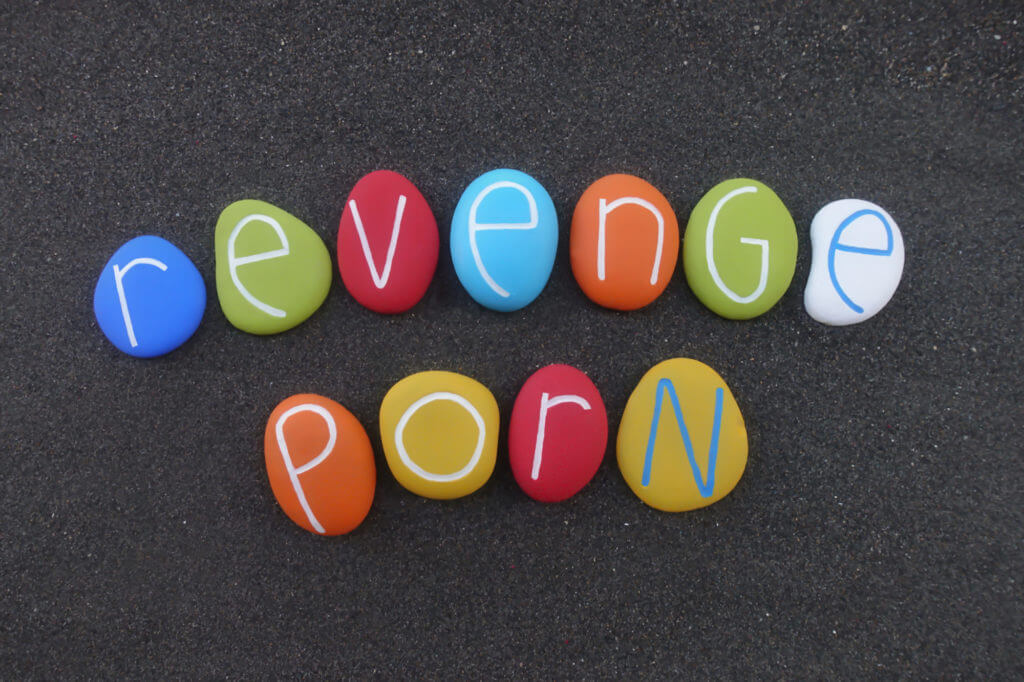 Revenge porn is a touchy subject for many reasons. Not only does it deal with a loss of privacy, but it also violates consent and is illegal in various territories. The history of revenge porn is actually a lot longer than most people think, stretching back all the way to the 80s with magazines like Hustler.
Over the years, there have been some pretty severe cases of revenge porn. Below are some examples of the worst cases of revenge porn, and why we need to eradicate the practice from the internet.
Tulisa Constostavlos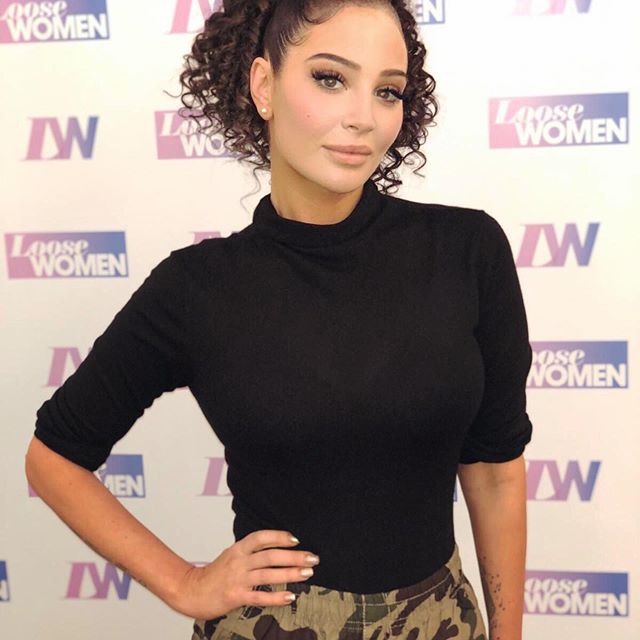 Tulisa Constostavlos is a British singer who was famous for being in the group N-Dubz. Hers is one of the most high-profile cases of revenge porn on the internet. Back in 2012, an ex-lover of hers posted an explicit video they had filmed together onto the internet without her consent. After a lengthy legal battle, the star was successful in using an injunction to remove the videos from numerous websites. Unfortunately, due to the nature of the internet, the videos are still available in various places online.
MyEx.com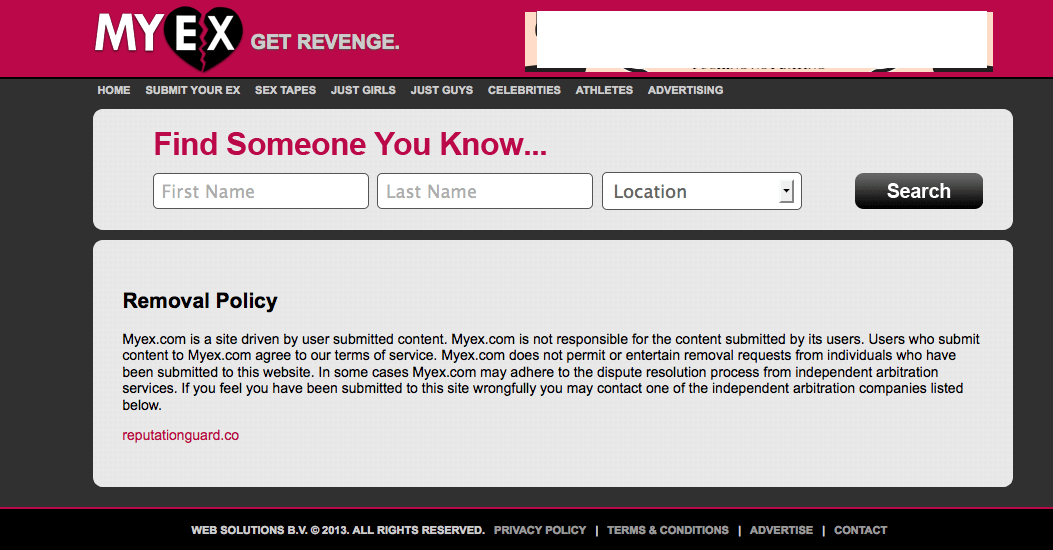 MyEx.com was a site famous for hosting revenge porn. It was founded back in 2013 and for five years it hosted not only nude photos but personal details for numerous men and women. The site asked people to upload nude photos of their ex-partners after the relationship they were in ended. Not only did these posts share a lot of identifying information, but the hosts of the site often charged people to remove these indecent images. In some cases charging nearly $3000 to remove illicit photos.
In 2018, the site was finally taken offline by the FTC (Federal Trade Commission) and the operators were prevented from running any websites in the future. By the time it was taken down the site had over 12,000 posts exposing people's images and personal information.
Anon-IB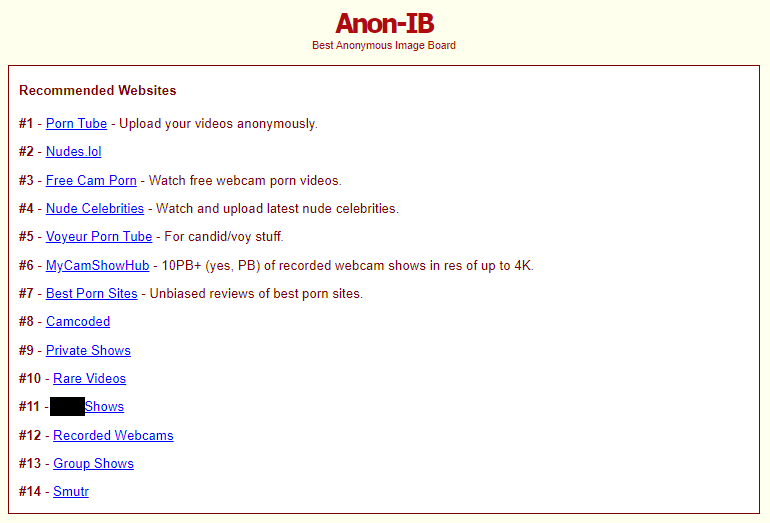 Perhaps one of the most famous revenge porn websites in history, Anon-IB was a place where users could anonymously submit illicit pictures of other people. Not only did users submit pictures to the board, but they also requested pictures of women from their own areas to be uploaded. There are numerous reports of the damage that this site has done to people over the years, including supposedly being ground-zero for the Fappening incident of 2012.
Fortunately, the site was eventually taken down back in 2018 when Dutch police completed a year-long investigation. Since then there have been several attempts to revive the site under different names. The only way we can be sure that it's gone for good is to strengthen international laws around non-consensual pornography.
Is Anyone Up?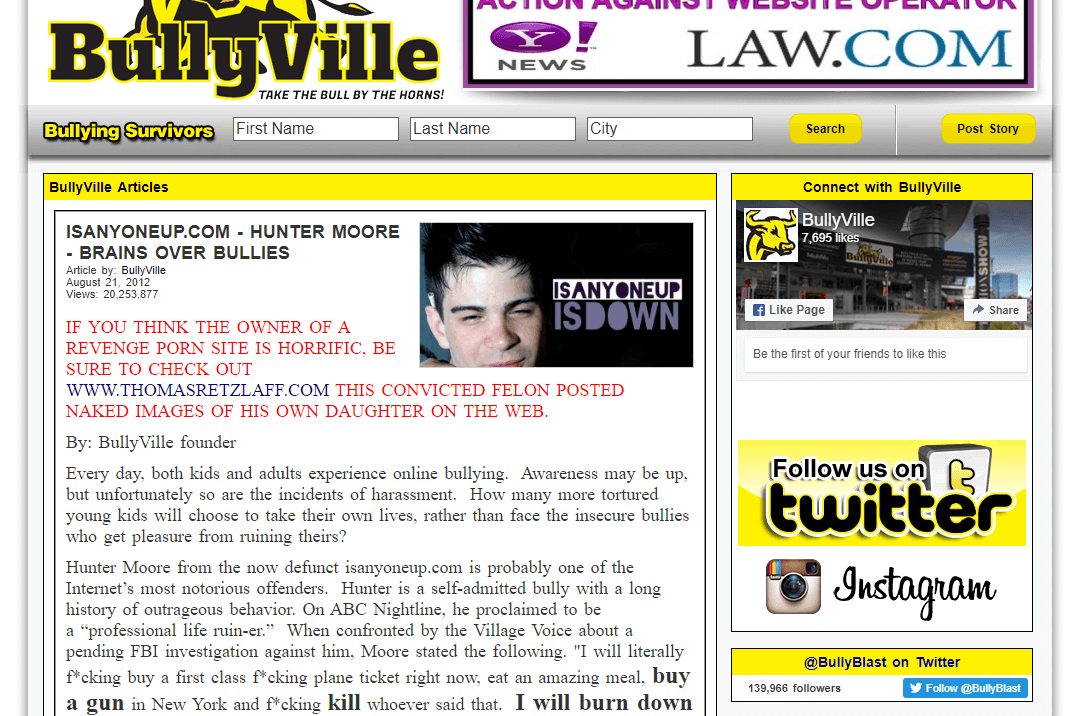 Is Anyone Up? was a website launched in late 2010 by infamous internet denizen Hunter Moore. The website started out as a way of hosting nude photographs after the creator was apparently sent suggestive messages. Between its launch and the time it closed down in 2012, Is Anyone Up? hosted thousands upon thousands of non-consensual illicit images. Not only that, but the site also linked to the Facebook pages of those features on the site. As if things couldn't get worse, the site even had a section called "Daily Hate" that displayed angry messages from people who had their nudes features on the site.
Luckily, since 2012 the site has been taken down thanks to the efforts of James McCibney, an ex-marine who purchased the site and redirected all traffic away from it, effectively shutting it down. Unfortunately, Hunter Moore is still around to this day and still seems to enjoy trying to ruin people's lives.
How to Protect Yourself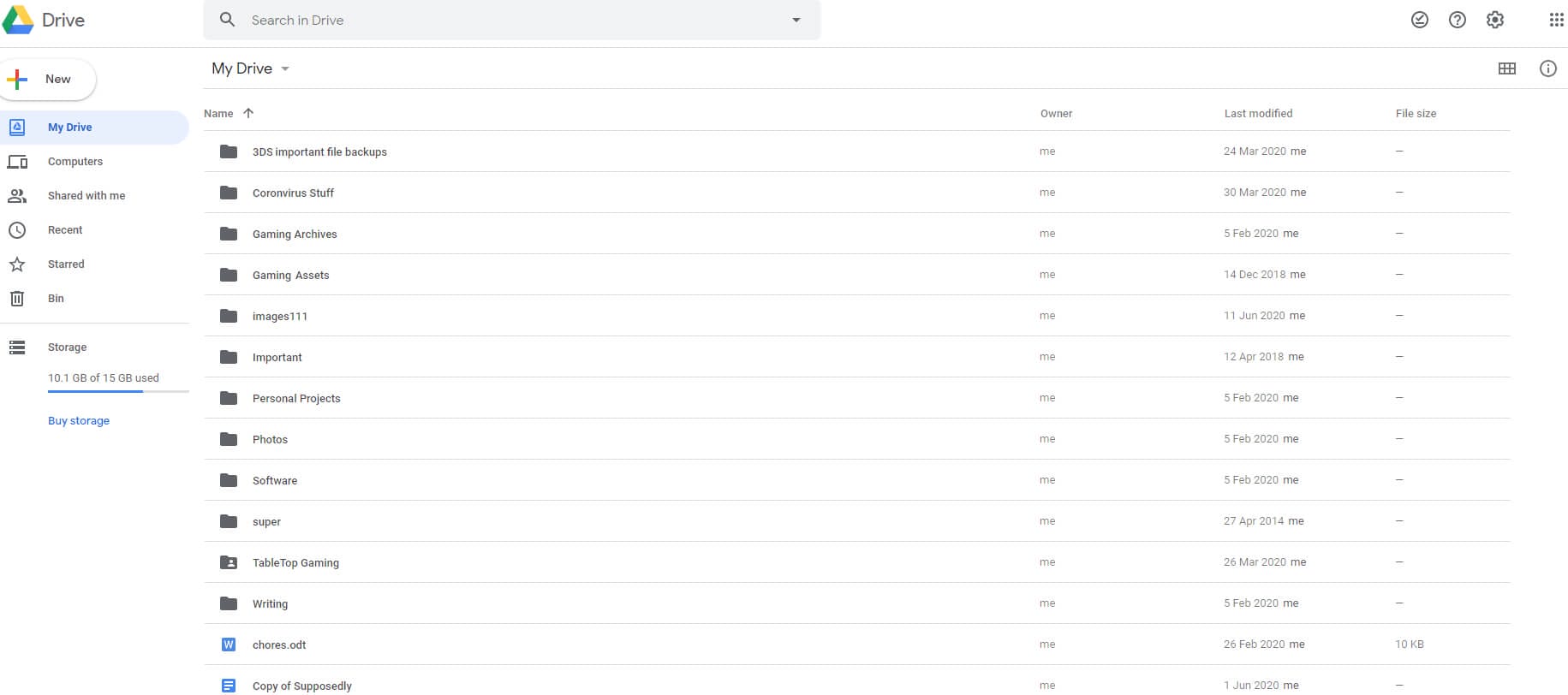 The best way to protect yourself from revenge porn is to never take nudes in the first place. If you absolutely have to, just make sure that you're with someone who you actually know and trust. You should also avoid using web services like Google Drive and Dropbox to store any photos. These services are very convenient, but if someone gets into your account they have access to everything you've uploaded there. Also, be sure that if you keep your explicit photos on your phone that you don't leave it lying around. It's not hard these days for someone to quickly message or email themselves your photos while your back is turned.
Why It's Important We Stop This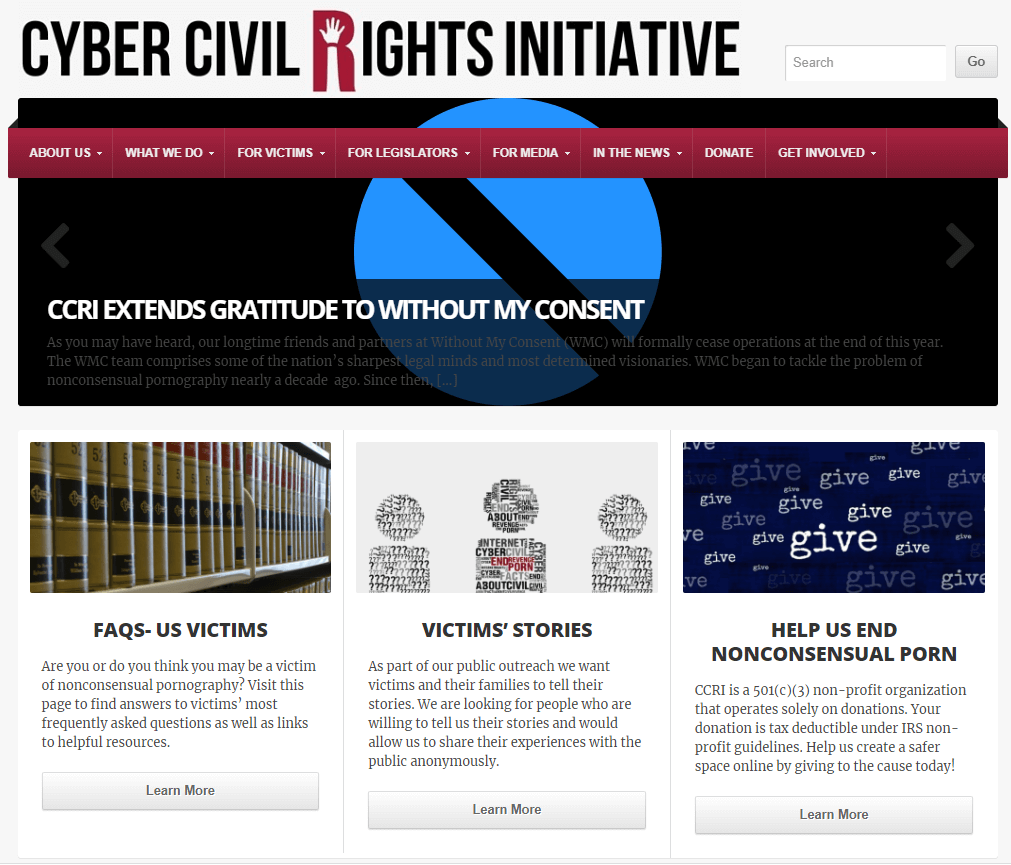 These examples of the damage that revenge porn can do hopefully illustrate just how series the issue is. Groups like the Cyber Civil Rights Initiative are doing important work. They try and get governments to introduce more powerful legislation to combat non-consensual pornography. It becomes all too clear that not all law enforcement personal take these cases seriously. That is something that really needs to change.
If you've been the victim of revenge porn, contact us and we can help you. Learn how you can remove revenge porn on your own here.
Related articles
How We Removed Revenge Porn and Gathered Evidence for the Police
What to Do If Someone Is Blackmailing You for Watching Porn
Featured image by yournameonstones from Shutterstock.com