How to Remove Revenge Porn & Delete it For Good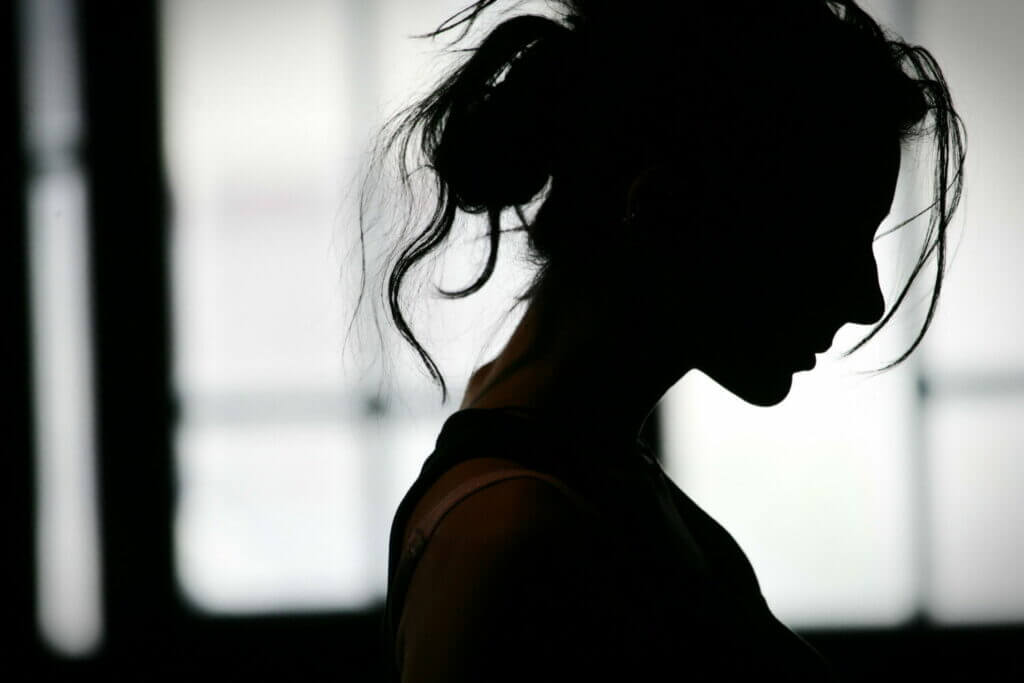 Revenge Porn is an unfortunate side effect of the modern age. As creating and sharing images has become easier, unscrupulous people have used that technology as a means of hurting others. You may not be aware of exactly what revenge porn is or the harm it inflicts on its victims.
How to Remove Revenge Porn & Delete it For Good
What is Revenge Porn?
Revenge porn is the act of posting compromising photos or videos of someone to the internet in an attempt to cause them harm, distress, or use it as a form of blackmailing. Typically, these types of compromising images or videos feature adult acts or nudity. Ex-partners often post this sort of media after a bad break-up or act of cheating.
Posting or threatening to post adult media of someone online is revenge porn. Not only is revenge porn morally despicable, but it's a crime in several countries. Even if you're not directly related to someone, posting their images online without consent is considered revenge porn and a serious crime.
Why is Revenge Porn Dangerous?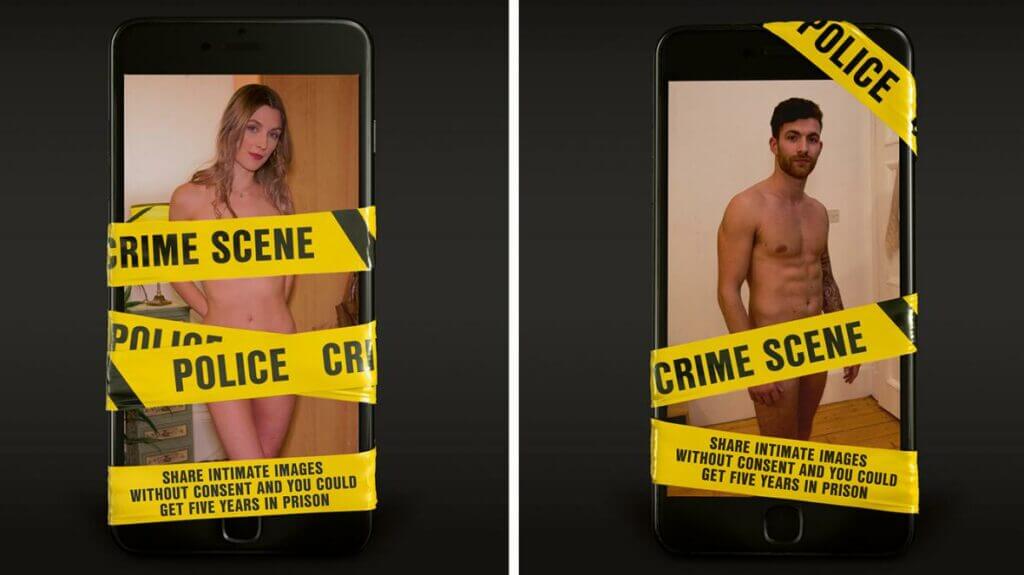 You may not understand the danger that revenge porn poses to people. In most cases of revenge porn, victims report a great amount of mental and emotional distress. Even in the most famous cases of revenge porn, perpetrators have caused immense damage to celebrity victims.
Researchers have demonstrated a similar sort of trauma experienced by victims of revenge porn as the trauma experienced by sexual assault victims. Posting revenge porn causes real-world harm to the victims. No matter how inconsequential the act may seem to the perpetrator.
Due to the nature of the internet, removing revenge porn and ensure it's gone for good is tricky. Many people make backups of adult images and videos. Some people use automatic bots to trawl adult sites for such content. However, with dedication and time, can you be sure that this material will never resurface again.
How to Remove Revenge Porn
Depending on where the perpetrator posts revenge porn, removing it can be a complicated procedure. Attempting to have revenge porn removed can cause a large amount of distress to the victim. Removing revenge porn can involve having to face what has happened every day for an extended period of time.
Several companies claim to offer a guaranteed service to remove revenge porn. These services are often expensive, time-consuming, and come with no guarantees that the content in question will be removed.
You can explore various options featured below to attempt to have such media removed yourself, but you may meet with limited success, depending on the company hosting the content.
Google Removal Form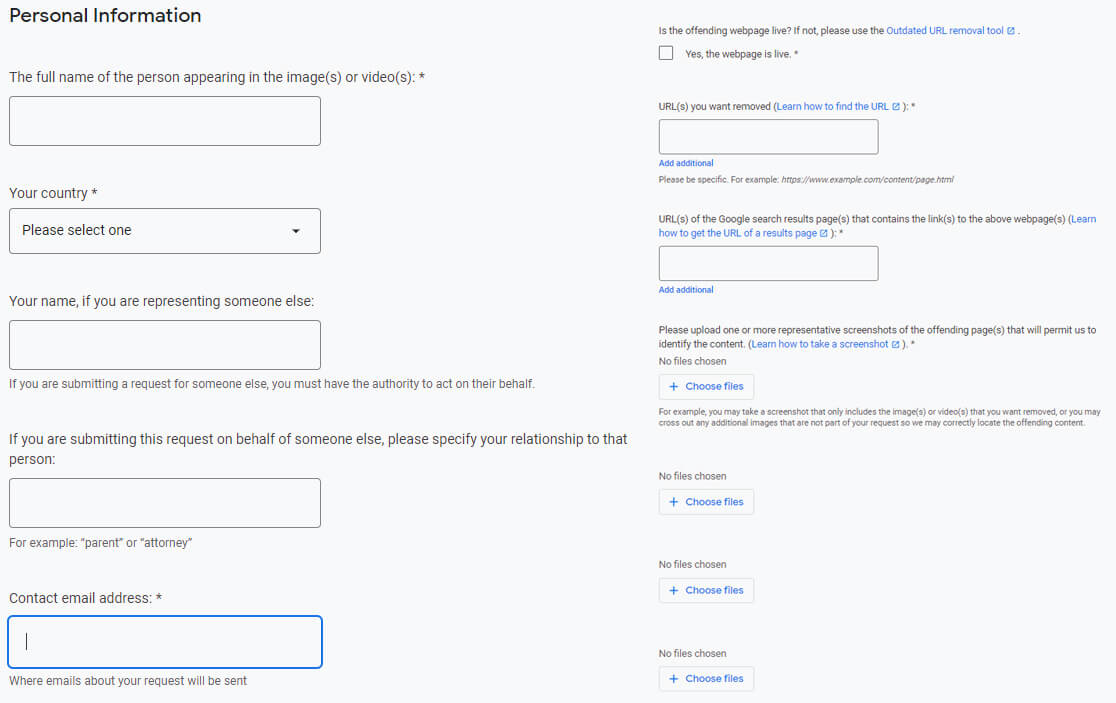 As featured in our article on the service, Google has a form you can fill to have information about yourself removed from search engine indexing. Normally, if you fill out this form correctly, Google will remove the page from search results within a few days.
The biggest issue with this option is that it doesn't remove the images or videos; it only makes them harder to find.
Contact the Domain Provider
Another option you have is to go straight to the company hosting the domain featuring the content. You can do this by using domain lookup tools to find their information. To find a guide to domain lookup tools, check out our guide on reporting abusive websites.
You should collect as much evidence of the material as possible. Send everything you've collected in an email to the domain hosts' support or abuse address. If the company that does the hosting is based in a country with revenge porn laws, you should remind them of the legal ramifications of knowingly hosting revenge porn.
The downside to this method is that hosts based in certain countries may be unwilling to help. Countries like Panama have no data retention laws and do not participate in various online cybersecurity schemes, so they're under no obligation to respond to requests to cease hosting anything. As is to be expected, Panama has no laws governing revenge porn either.
Contact the Poster
The hardest and final tool available to you is to contact the person who posted the image in the first place. Typically, the poster will be someone who intends you harm, so they'll likely be unwilling to co-operate with any requests you send. Using a third party like Hacked.com might be a better solution to avoid direct communication with the criminal.
An important tactic is to employ any laws governing revenge porn in your country or territory. If you live in a country where revenge porn is illegal, you can use that to your advantage. Warn the poster that you're contacting the authorities. This sort of warning may convince them to remove any images they've posted.
Contacting the Authorities to Remove Revenge Porn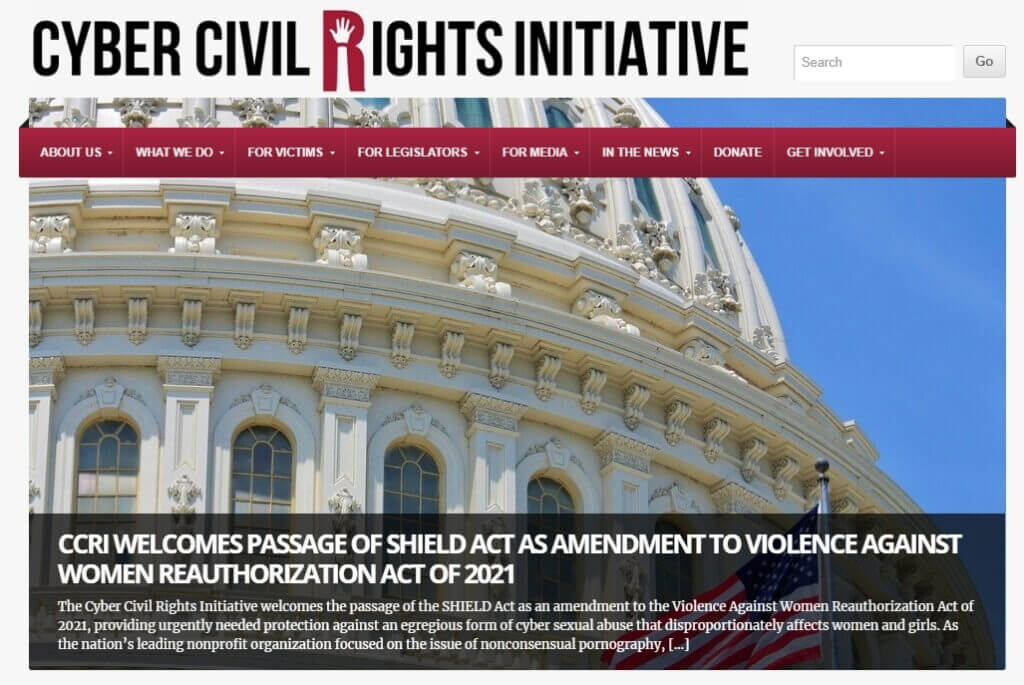 Depending on where you live, you may be able to request help from the authorities to remove revenge porn from the internet.
If you're living in the UK, Victim Support offers help on the helpline below. You can visit their website for more information on the services that they offer. As well as a phone number, you can contact them through Facebook messenger, email, or via their anonymous form titled Whisper.
Revenge Porn Helpline UK: 0345 6000 459
If you live in the US, you have several options of who to contact. Your local state authorities may be able to help you, depending on the revenge porn laws in your state. If you're in immediate danger, you should contact 911 immediately.
You can contact the Cyber Civil Rights Initiative helpline for advice on what to do.
Cyber Civil Rights Initiative Helpline: 844-878-CCRI (2274)
What Not to Do About Revenge Porn
Under no circumstances should you pay a ransom to someone to have revenge porn removed. In many cases, meeting a ransom demand will result in further demands for ransom.
You should avoid publicizing the situation if you find yourself a victim of revenge porn. It might be tempting to call attention to the perpetrator to shame them into taking the pictures down. Bringing this sort of attention to the situation can cause further emotional distress down the line as more and more people become aware of what has happened.
Another action to avoid is posting images of the perpetrator online in response. If the person sharing your images is an ex-partner, you may have similar images of them, but posting this will only make the overall situation much worse. Remember, if you live in a territory with anti-revenge porn laws, you could find yourself in legal trouble for posting images in revenge.
How We Can Help You Remove Revenge Porn
At Hacked.com, we offer a service that is guaranteed to remove instances of revenge porn from the internet or 100% of your money back. Our removal sessions have an incredibly high success rate, and we're confident we can have any traces of your indecent images and videos removed from the internet.
Our customers are overwhelmingly happy with our services, and we can promise that we will work harder than anyone else to make sure to remove revenge porn from the internet.
If you've been a victim of revenge porn, you can order one of our confidential removal sessions on this page.
Featured image by MikeDotta from Shutterstock.com