In order for us to help you, we need to speak to you and get the full picture of your situation. If you have ordered our immediate help package or if you are protected by our digital protection plan, we will ask you to add one of our professional staff members on Skype.
If you have a specific technical concern, we will also ask that you download Teamviewer for us to run diagnostics with you on your own computer. You can download Teamviewer here: https://www.teamviewer.com/en/
Remember to grant us full access to screen sharing and accessibility on Teamviewer.
To allow us to connect to your computer you need to send the Teamviewer ID and PW. It should look like this: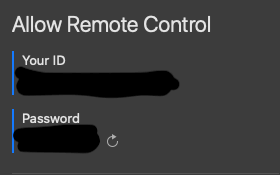 To be able to help you, you must sit on a computer or grant us access to your email client. To run diagnostics we need email access or computer access.
If you are requested to share old passwords for any online digital account that we are trying to recover, please ensure that you have changed the password on other online accounts using the same password. That password has been compromised and should never be used again.
In most cases, we need to search your email inbox after emails from the social media platform (as an example) to get the timeline of the hack and better diagnose the breach.
Information shared with our staff is confidential and will never be stored.
The more details you can share with us, the better we will understand your situation and find a good solution.
If you have any questions or concerns regarding our practice, please discuss it with your contact at Hacked.com or contact Hacked's founder, Jonas Borchgrevink: [email protected]