A new phone scam is spreading a dangerous virus to phones all over the world. The FluBot Virus is a piece of malware that gains control of the victim's phone, potentially revealing all sorts so private data. Researchers found this virus in the UK, the US, and it has now made its way to the shores of Norway. If you're worried you might be infected, this guide will teach you all about the FluBot Virus and how to deal with it.
What Is the FluBot Virus?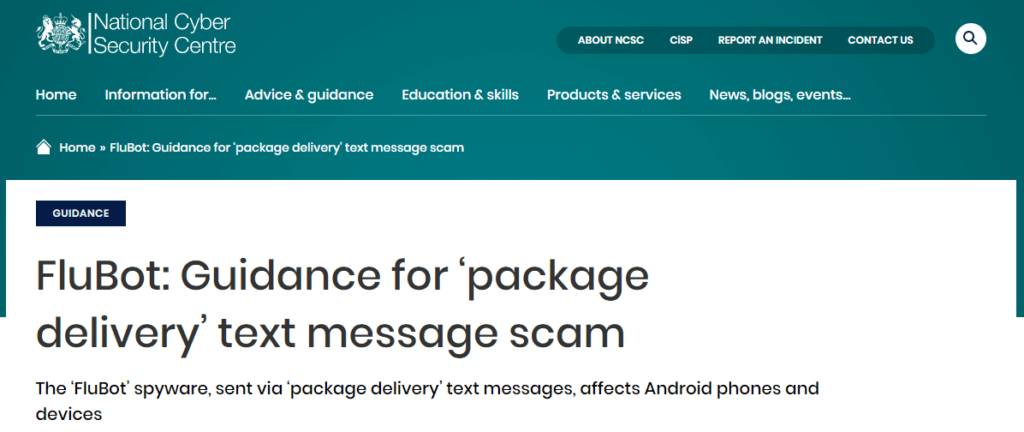 The FluBot Virus is a malware designed by hackers to steal personal information from smartphones. Hackers achieve this by sending the victim an SMS containing a link, usually claiming to be a legitimate service such as a bank or delivery company.
If victims click on the link, the virus scans the phone and prompts the victim to download and install an application. Once installed, the hackers gain complete control over the phone, potentially accessing lots of private data. Once hackers claim a victim's phone, they then use it to send out further scams to other victims.
As of right now, only Android phones are susceptible to FluBot. However, iOS users can still receive scam SMS messages containing links to FluBot.
How to Protect Yourself From the FlueBot Virus
There are several steps you can take to keep yourself safe from this virus.
Don't Click SMS links.
Some legitimate services, such as delivery services, will occasionally send you an SMS with a link inside. To stay as safe as possible, you should avoid using these links. Typically they're to services that can be accessed through an internet browser.
For instance, instead of clicking a parcel tracking link sent via SMS, go to the tracking site and enter your reference number. This way, you can be sure you're not clicking anything dangerous.
Don't Download 3rd-Party Apps.
A key part of the FluBot malware is prompting the victim to install an application from a 3rd-party. These apps require the user to change settings on their phone to allow the installation of 3rd-party apps. Refusing to change this setting is a great way for you to keep your phone safe from hackers.
You should never download applications linked through SMS messages, even from legitimate companies. It's always much safer to use a trusted app store that scans and verifies all apps.
Report Scam SMS Messages
If you ever receive a message that you're suspicious of, you should report it.  Depending on your location, your government may have a number for you to forward the SMS message to. This allows the authorities in your country to pursue the hackers and prevent further victims. Unfortunately, some countries do not offer these numbers, so you should report the SMS as cybercrime online.
In the UK or US, you can forward the SMS to 7726.
If you live in Ireland, you can report the SMS to the Data Protection Commission on their website.
In Europe, visit Europol's cybercrime reporting page and follow the simple instructions.
What to Do if You're Infected With The FluBot Virus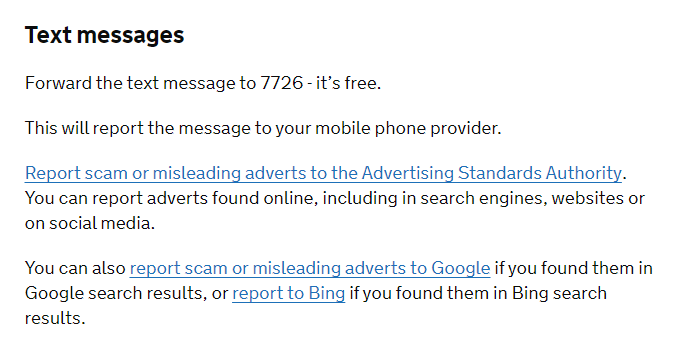 If you've already clicked a suspicious link and installed the app, then your phone may already be infected with the FluBot virus.
First, you should reset your device to factory settings to delete the malware from your phone. This should prevent the hacker from controlling your phone remotely or accessing your data. If you're restoring from a backup, do not use a backup after installing the malware app.
Once you've secured your phone, you need to change the password to all of your accounts. Don't forget to change any account that was in any way linked to your phone. Also, ensure you call your bank and report the scam to them if you used online banking. You should also change the passwords of any accounts that share the same passwords as each other.
How to Stay Safe in the Future
The most important step you can take to protect yourself from scams in the future is to educate yourself. We offer a guide on avoiding SMS scams that can teach you what to look out for in suspicious SMS messages.
We also offer comprehensive protection plans that can keep your online account much more secure. These monthly packages provide you with a digital security manager to keep your important online accounts as safe as possible. For more information, visit our Personal Digital Security Manager page and schedule a call today.
Featured image by Tero Vesalainen from Shutterstock.com