Capital One Hacker Is Now Facing Up to 20 Years in Prison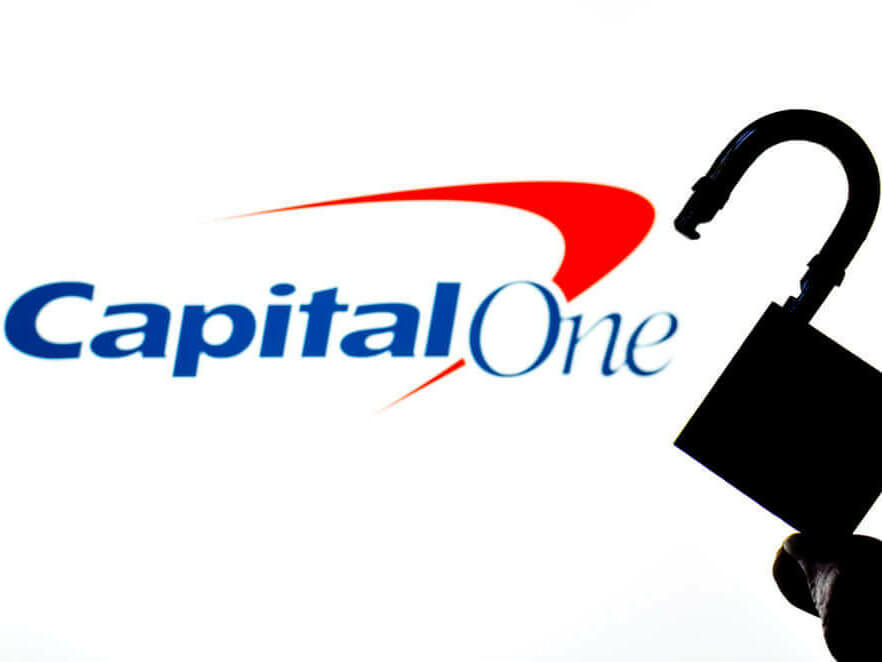 Capital One hacker Paige Thompson pulled off one of the biggest heists in history in 2019. Thompson was accused of hacking into the bank's network and illegally infiltrating more than 100 million customer accounts and credit card applications.
She allegedly had access to hundreds of thousands of American social security numbers and Canadian social insurance numbers. Thompson even gained access to 80,000 bank account numbers.
While the former Amazon engineer may have been flying high, she just came crashing into some of the harsh realities of cybercrime.
Capital One Hacker Hit With a Myriad of Charges
Thompson must have been feeling pretty good about herself in 2019. After pulling off one of the largest hacks ever seen, she brazenly revealed her identity to the world.
Thompson, also known under the alias "erratic," lived up to that name. She posted about the Capital One hack on Github, a software development site for programmers, using her full first, middle, and last names. She revealed the tools she used to hack the bank and explained how she extracted the files.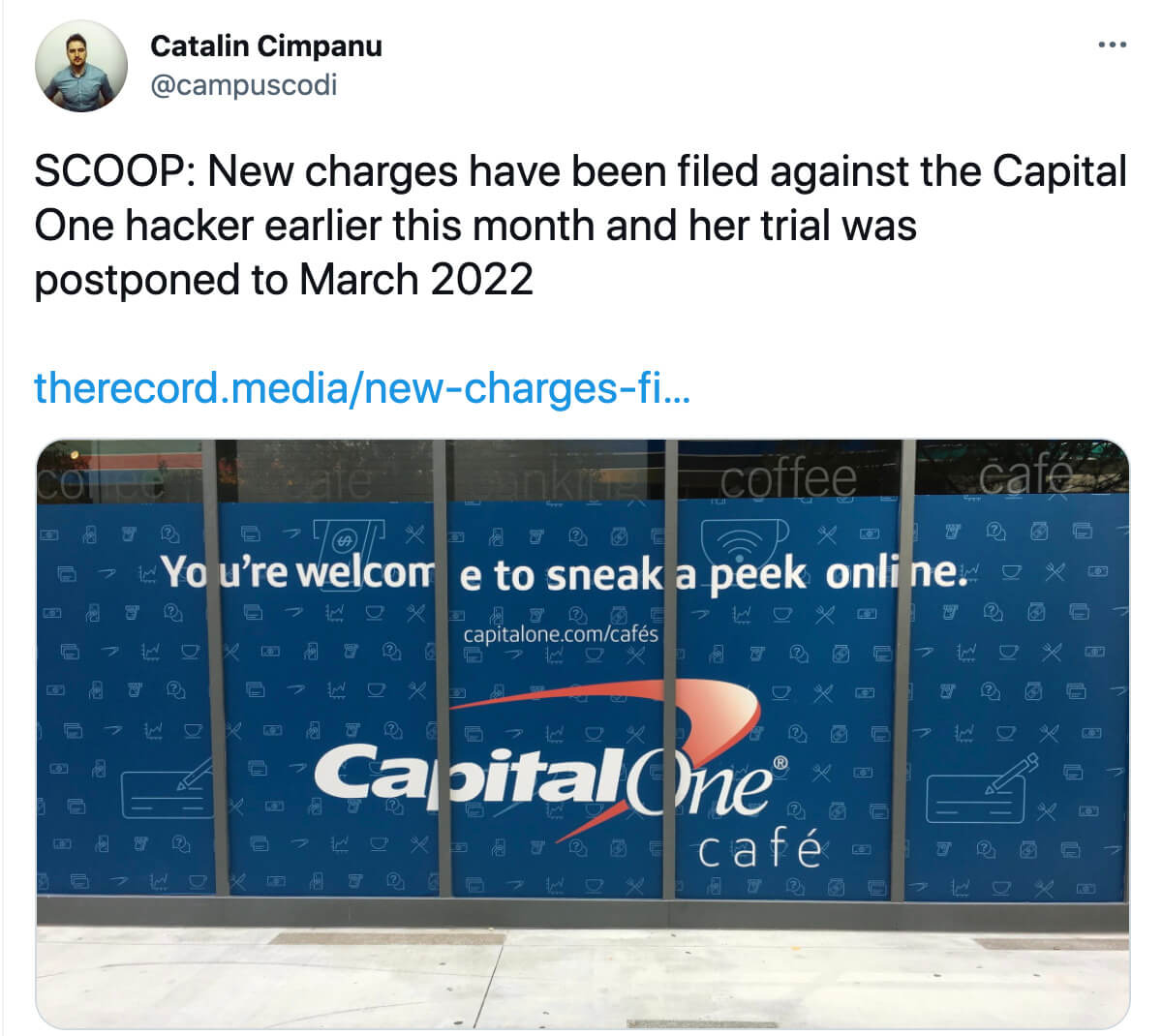 In a private message she allegedly wrote on Twitter, Thompson likened her public reveal to strapping herself with a 'bomb vest.'
That bomb has just started to tick a little faster.
The Capital One hacker was originally charged with computer fraud and abuse in 2019. She's just been hit with six more counts of the same charge. The US Department of Justice has also charged Thompson with one count of access device fraud and one count of aggravated identity theft.
In total, Thompson is facing up to twenty years in prison. Her trial has been postponed several times due to new discoveries and the pandemic, but it's currently set for March 14, 2022.
Cyber Attacks Cost Everyone Too Much
Earlier this year, three North Korean hackers, also known as Lazarus, were hit similar charges as Thompson after they tried to steal $1.3 billion from banks and cryptocurrency holders around the world.
They were charged with one count of conspiracy to commit computer fraud and abuse, which could land them up to five years in prison. They were also charged with one count of conspiracy to commit wire fraud and bank fraud, which has them facing a maximum sentence of 30 years in prison.
Check out this video on the hackers:
3 North Korean hackers charged in global cyberattack
That's a stiff price to pay for cybercrime, but that's partly because these types of attacks cost so much for the victims. According to the National Cyber Security Alliance, 60% of companies go out of business within six months of getting hacked.
It's no wonder that U.S. President Joe Biden is looking to dedicate $9 billion to increase the nation's cybersecurity.
Despite this effort, every individual or business should be doing all they can to protect themselves.
At hacked.com, we offer comprehensive protection plans that are perfect for small businesses.
Each protection plan comes with a free consultation to help tailor our packages to suit your needs. If you have any questions about your small business's cybersecurity, contact us at [email protected] or book a free consultation call today.