How to Report a Hacker by Contacting Relevant Authorities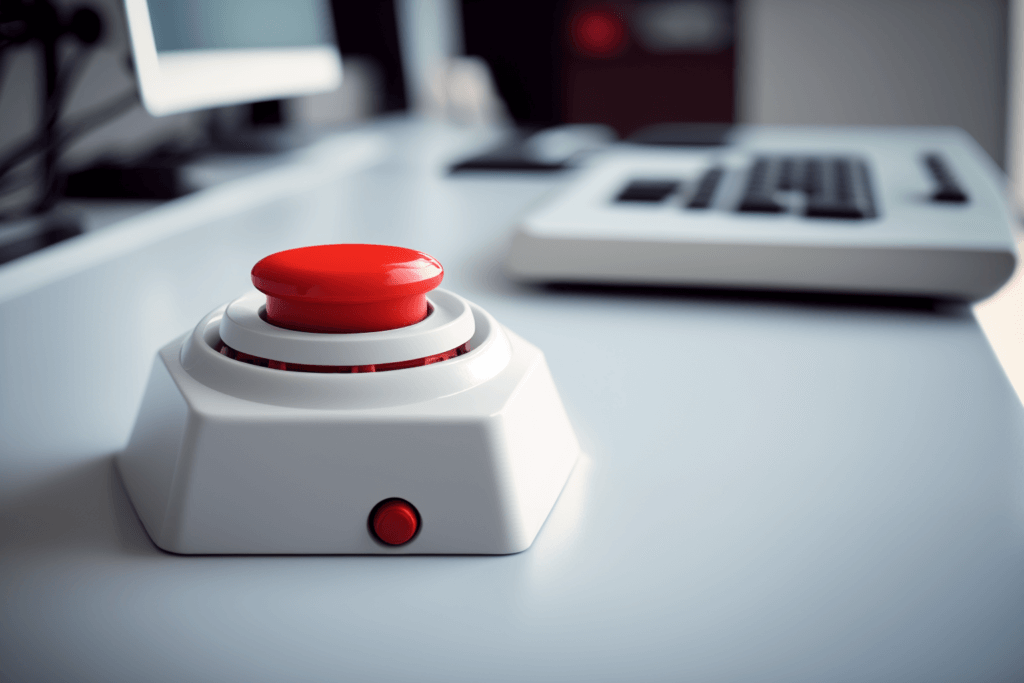 Hackers and cybercriminals are becoming increasingly sophisticated, posing significant threats to individuals and organizations. Fortunately, avenues are available to report these malicious activities and protect oneself from further harm. This article will provide a comprehensive guide on how to report a hacker, where to file police reports or legal reports, and the importance of being vigilant in the face of cyber threats.
Related: What to do if Your Personal Identity Has Been Misused or Stolen
First: Identifying and Documenting the Hack
Before reporting a hacker, gathering as much information as possible about the incident is crucial. Some key elements to document include:
Date and time of the hack
Details about the hacker, if known (e.g., username, email address)
Type of information compromised (e.g., personal, financial, intellectual property)
Any other relevant information
Once you have documented the necessary information, it's time to report the incident to the appropriate authorities.
Each country has a different way of tackling the problem. Below is a guide for each country on reporting the hacker to law enforcement.
Reporting Cybercrime in the United States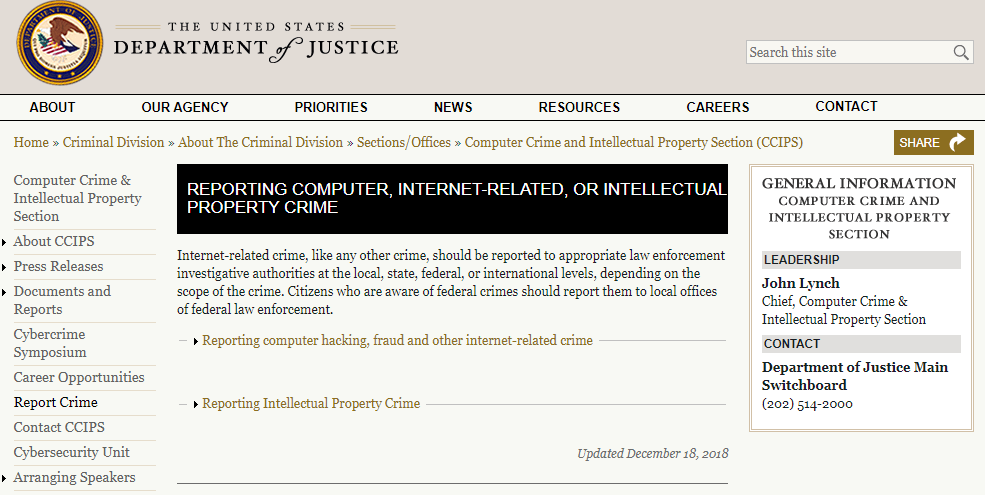 In the United States, how you report cybercrime depends on what crime you report.
Local Police: For immediate assistance or if you suspect the hacker is someone you know personally, contact your local police department. They can help guide you through filing a report and determining if further action is required.
FBI's Internet Crime Complaint Center (IC3): If the hack involves online fraud, scams, or other cybercrimes, file a complaint with the IC3 at www.ic3.gov. This federal agency gathers and analyzes data on cybercrime and works with law enforcement agencies nationwide to combat these threats.
Federal Trade Commission (FTC): If the hack involves identity theft or other consumer-related issues, report the incident to the FTC at www.identitytheft.gov. The FTC provides resources and assistance to identity theft victims and helps track criminal behavior patterns.
You can use the Department of Justice (DOJ) website for copyright infringement, hacking, and other serious cases. They provide a contact list of contact information for various branches of law enforcement depending on the specific crime committed.
Finally, if you have a consumer complaint, such as misleading advertisements or shady actions by an online store, you can complain to the econsumer.gov website. This site is designed to handle complaints surrounding online stores and sellers. So if you've been mistreated by a storefront in the US or internationally, they can help you.
State-Specific Resources and Support
While cybercrime is often handled at the federal level, some states offer additional resources and support for victims of hacking and other cybercrimes. Check with your state's Attorney General's office or Department of Justice to learn about available resources and initiatives.
State Attorney General's Office: Many state Attorney General offices have divisions dedicated to consumer protection, which may include support for victims of cybercrime. Contact your state's Attorney General's office to inquire about resources and assistance they may provide.
State Cybercrime Units: Some states have established dedicated cybercrime units within their law enforcement agencies. These units specialize in investigating and prosecuting cybercriminals. Contact your local or state law enforcement agency to determine if a cybercrime unit exists in your area.
State-Sponsored Cybersecurity Resources: Some states provide cybersecurity resources, such as guides, alerts, and training materials, to help residents and businesses protect themselves from cyber threats. Visit your state government's website to find any available resources.
Reporting to Affected Businesses and Financial Institutions
Contact the affected businesses or financial institutions immediately if the hack has compromised sensitive financial or personal information. This may include:
Banks and credit card companies: Report any unauthorized charges or account breaches and request new account numbers or cards.
Credit bureaus: Contact the three major credit bureaus (Equifax, Experian, and TransUnion) to place a fraud alert on your credit reports. This alerts potential creditors that your information has been compromised and requires them to take additional steps to verify your identity.
Reporting Cybercrime in the UK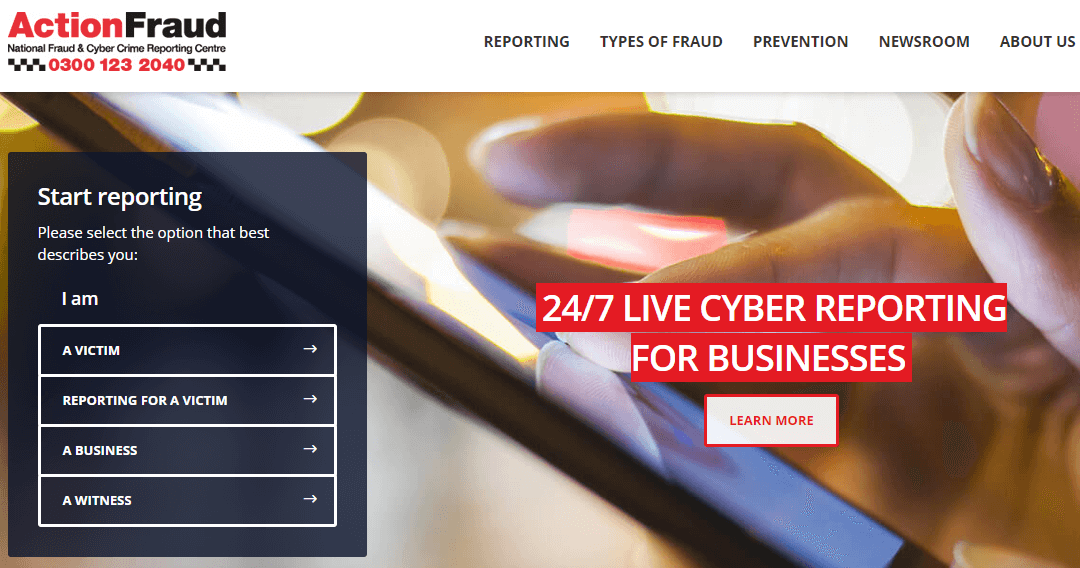 In the United Kingdom, the Crown Prosecution Service offers advice on what to do if you've witnessed or been the victim of a cybercrime. As well as calling the police on 101 if the matter is urgent enough, you can report crimes through the Action Fraud website.
If cybercrime is more serious, such as those involving children, you can report it directly to the Internet Watch Foundation. They're a non-profit organization seeking to reduce online child abuse and associated images. On their site, you can make a report straight from the home page to have images or videos of child abuse removed from the web.
If you fall victim to cybercrime and need help after the fact, you can turn to the victim support website. They offer a list of local branches you can contact if you need assistance.
Reporting Cybercrime in Canada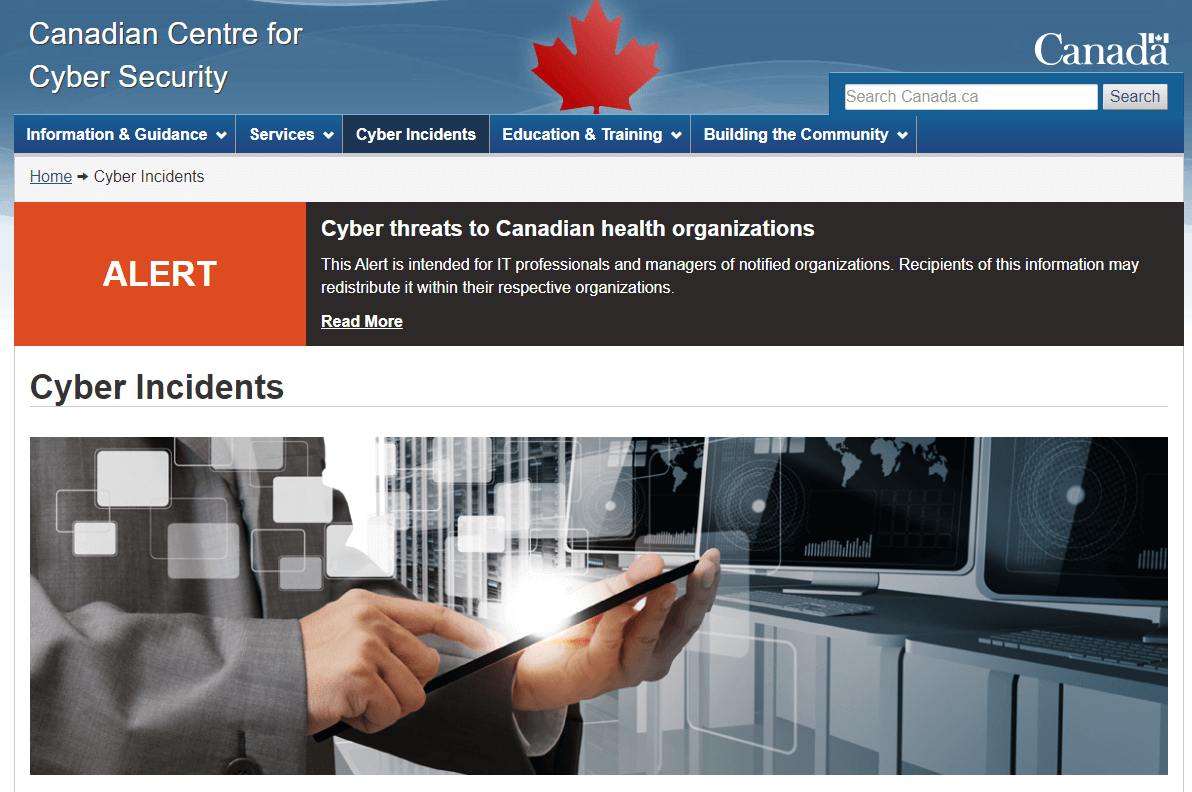 If you're based in Canada, you can contact the Canadian Centre for Cyber Security. The centre provides resources for reporting various online scams and abuses. They also provide you with a point of contact for serious cybercrime cases.
In the case of the exploitation of children, Canada has the Cybertip service, which is anonymous.
Reporting Cybercrime in Australia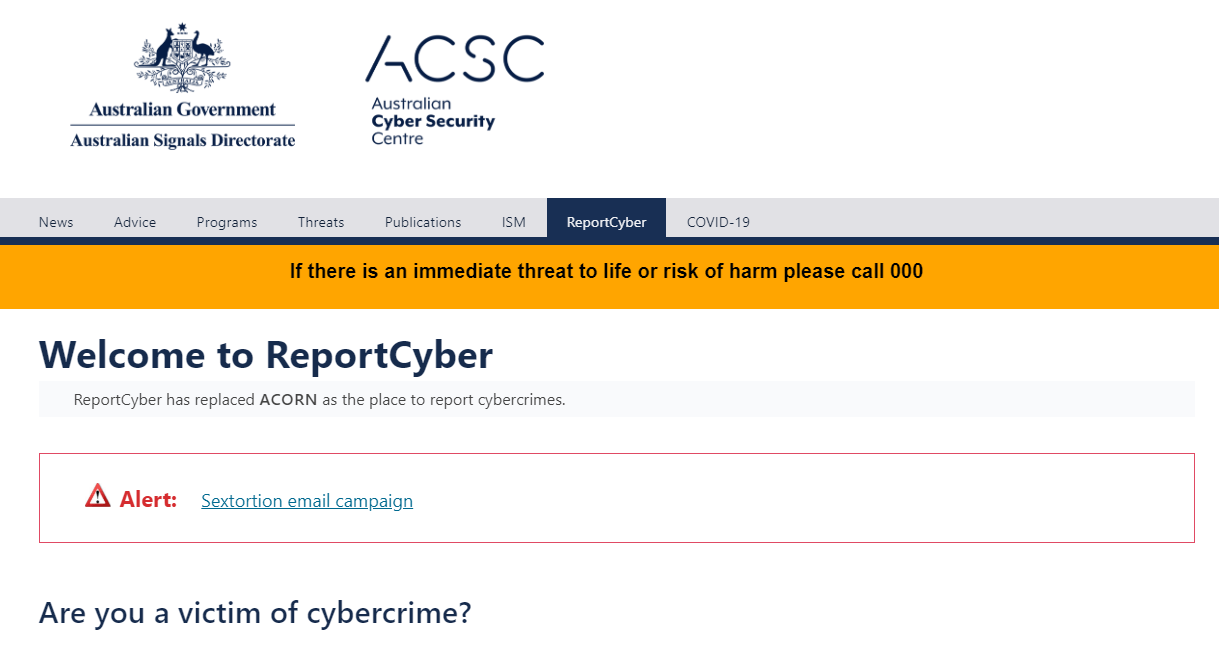 In Australia, cybercrime can be reported via ReportCyber, a service run by the Australian government. You can find their online forms both for individuals and for businesses. If a case is more serious or outside their normal business hours, contact your local police by dialing 131 444.
Reporting Cybercrime in the EU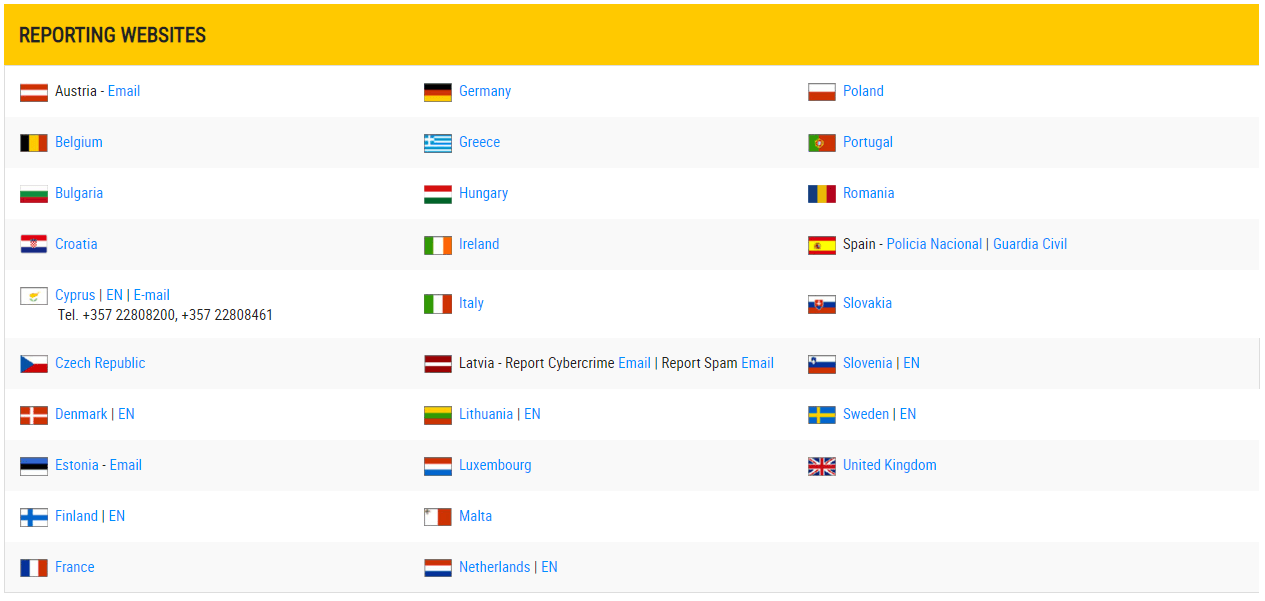 Europol's website can help you report a crime no matter your country, as long as you're based in the EU. Each member state includes websites, email addresses, or telephone numbers for you to report a cybercrime.
If you're concerned about your cybersecurity, you can contact us, and we'll help you
Featured image by Midjourney and Jonas Borchgrevink.