How to Protect Your Bitcoin From Getting Hacked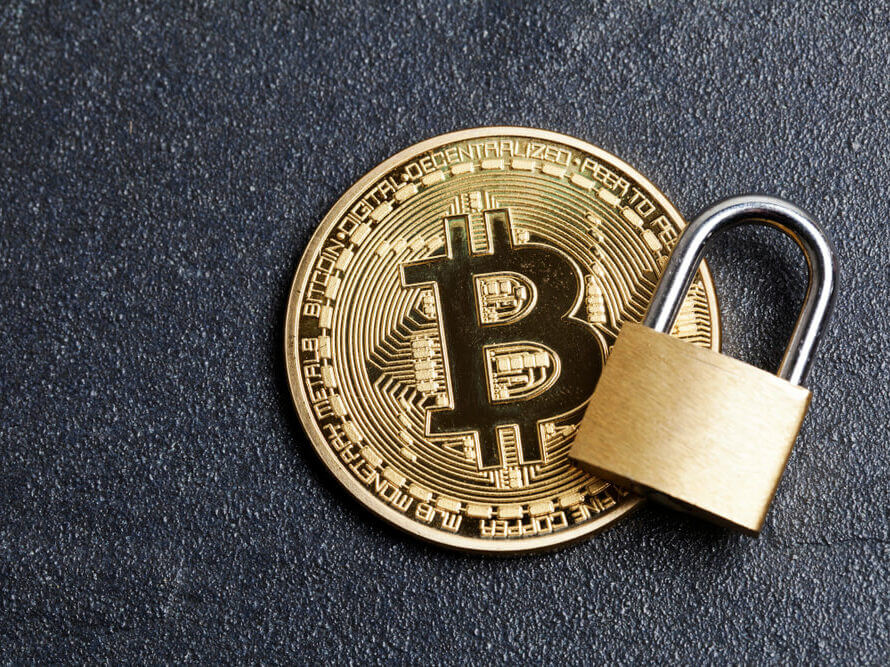 Love it or hate it, Bitcoin won't go away.
While it's risky enough to put your money in such a volatile market, many people also worry about the security of their Bitcoin. This article will help give you the tools to protect your investment.
Bitcoin Is Fairly Secure, But the Places You Keep It Might Not Be
Due to the nature of the blockchain technology upon which most cryptocurrencies are built, your Bitcoin is unlikely to be directly hacked. But you need to use a cryptocurrency exchange to buy and sell it. And to store it, you either need an exchange or a wallet. And these accounts are more vulnerable to hackers.
Here are some steps you can take to protect yourself.
Create a Strong Password
Whether you store your cryptocurrency on an exchange or in a wallet, your first line of defense is a powerful password. Any accounts containing sensitive information, such as banking information, should have a complex password.
It's recommended that these passwords contain at least 16 characters. The difference a few characters can make regarding hackability is exponential.
And make sure you don't use personal information (like your name) or predictable patterns (like ABC). These might help you remember your password, but it also helps hackers crack it.
Ensure You Enable Two-Factor Authentication
As with almost any account you want to secure, you should always enable two-factor authentication (2FA). This will give your account a further layer of security, and the process is relatively easy. On Coinbase, for example, you just need to click on your profile picture, then go to 'Settings.'
Once there, click on 'Security.'

Once there, you can set up 2FA through a 2FA app like Google Authenticator or your phone to get codes texted to you. Make sure you require 2FA for transactions worth 'any amount of cryptocurrency:'

Get Your Crypto Off of the Exchanges
Once you've purchased your Bitcoin, most likely on a cryptocurrency exchange like Coinbase or Binance, removing it from the exchange is a good idea.
As we've seen in the past, exchanges can be hacked. At its height in the early 2010s, Mt.Gox was the most popular place to trade Bitcoin. That is, however, until it was hacked. In 2014, it announced it had 'lost' over 850,000 Bitcoins. Popular exchange KuCoin was drained of nearly $300 million in September 2020.
Check out this video on the Mt. Gox hack:
Mt. Gox: Solving the Mystery of Bitcoin's Biggest Disaster I Fortune
While your money is most likely safe on major exchanges like Coinbase or Binance, it's not fully 'yours' until you get the 'private keys.' To do that, you need to move it to a crypto wallet. Consider a trusted exchange like a trusted third-party safe where you might store gold. With a wallet, you're storing that gold in your home.
Invest in a Cryptocurrency Wallet
This could be a whole article by itself. As a general rule, however, investing in a cold-storage wallet is the safest way to store your cryptocurrency long-term.
There are many free 'hot wallets' such as Exodus. Hot wallets are generally better for users who want to trade with their cryptocurrency actively. While that flexibility is nice, go for a cold storage wallet if you want maximum security.
Cold wallets are a more secure, long-term residence for your Bitcoin. They're also called 'hardware wallets' because they often come as a USB-drive-shaped device that can plug into your computer or link to your computer or phone via Bluetooth. However, hot wallets generally live online, making them more vulnerable to hackers.
Ledger Nano X and Trezor are leaders in cryptocurrency hardware wallets, costing less than $200.
If you think you've been hacked, contact us for immediate help.
Featured image by Ink Drop via Shutterstock.