How to Secure Your Facebook Account
Facebook has become an essential platform for a significant number of the human population in modern life. It can be integral for small businesses and individuals alike.
It can be financially and emotionally crippling to have your Facebook account hacked or compromised. So, how can you keep your account safe?
How to Secure your Facebook Account from Hackers
Turn on Facebook 2FA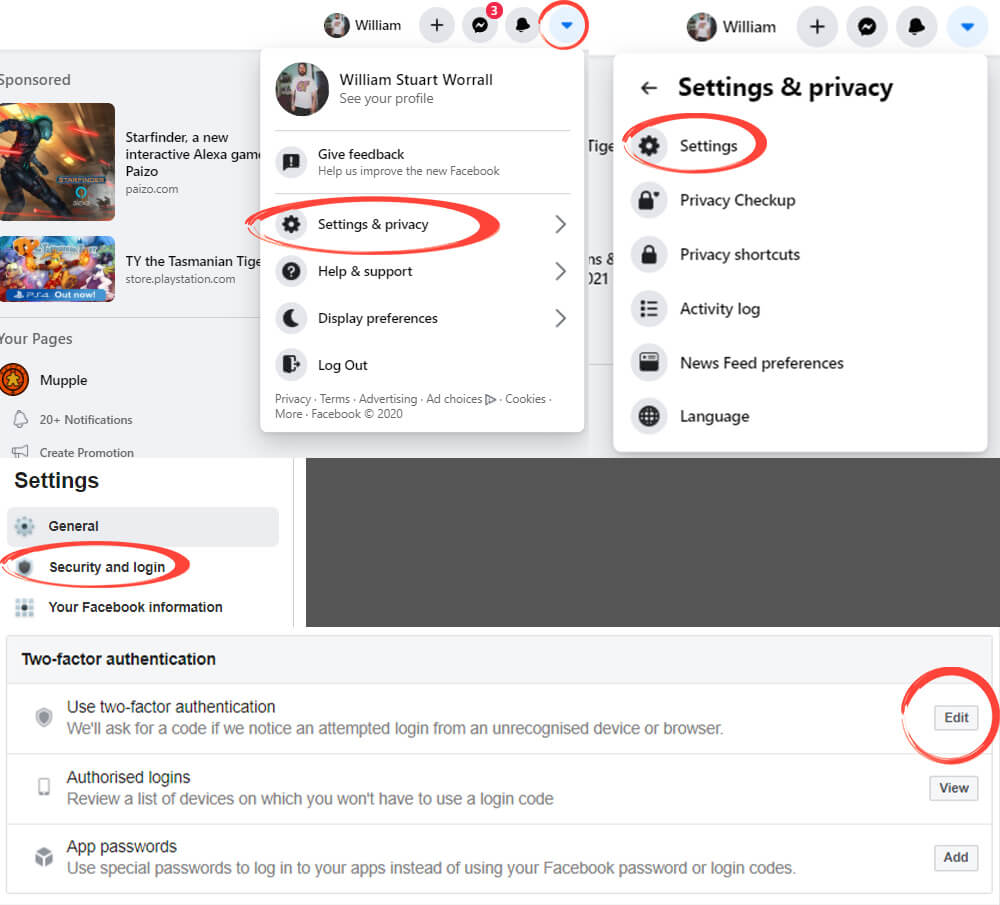 Facebook comes with a built-in two-factor authentication system. This feature requires you to use a phone number or specific mobile app whenever you log into the site. Beyond your password, 2FA serves as a simple but significant layer of protection for your account.
To activate 2FA, log into your account and navigate to your 'Settings' menu, then click 'Security and login.' Under the 'Two-factor authentication' heading, click 'Edit' to enable the feature. You'll have to select from an authenticator app or using your phone number, but both options provide simple instructions to follow.
Be advised: If you are going to use an app instead of your phone number as the 2FA option, then you must ensure you keep backup codes or that you use Authy, the authenticator app, with a cloud backup. If you lose your phone without a backup of your 2FA-codes to log in, you'll lose access to your account.
Set up Trusted Friends
Facebook offers a feature that allows your friends or family to help you recover your account if you lose it. This feature is known as 'Trusted Friends.'
Log into your Facebook account, click the triangle in the top-right of your screen, then select 'Settings & privacy.'
On the dropdown menu that appears, click 'Settings.'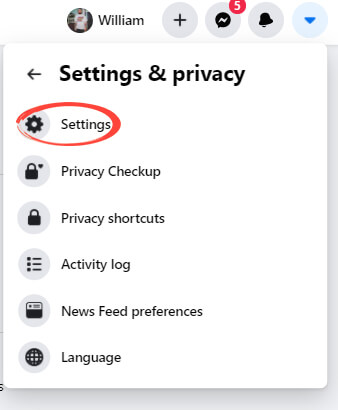 Click 'Security and login' on the left of your screen.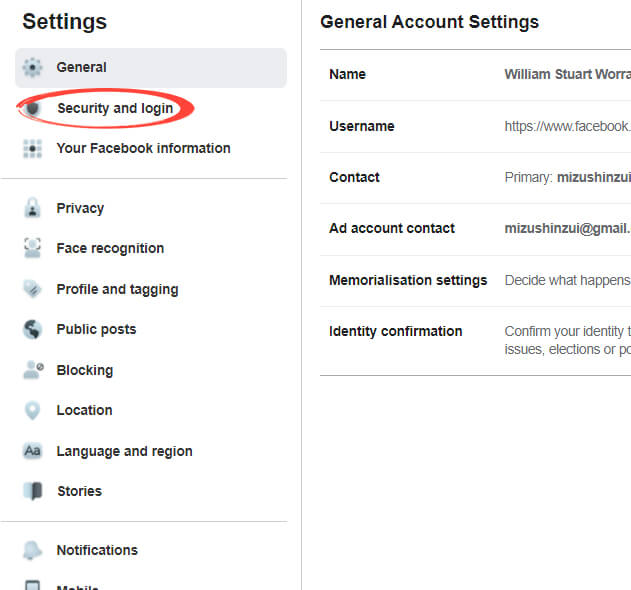 Click 'Edit' next to the 'Choose 3 to 5 friends…' heading.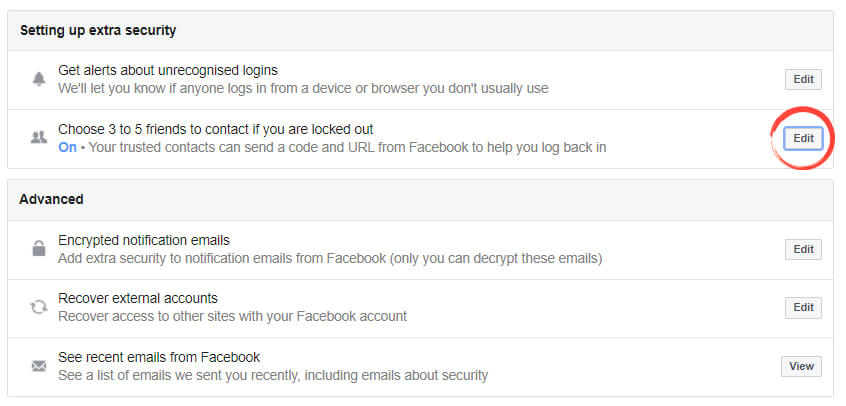 Click 'Choose friends' in the menu that appears.

Click 'Choose Trusted Contacts'.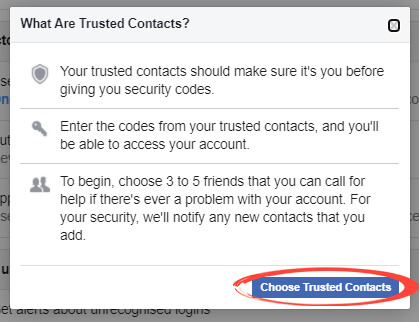 Select 3 to 5 of your friends or family to act as your trusted contacts. When you've decided, click 'Confirm.'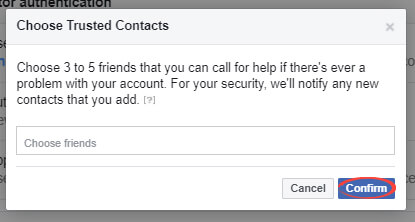 Keep Your Information Between Friends

Facebook comes with a whole host of privacy settings to ensure you have control over your private information. To be safe, most of your information should be set so only friends can see it. Back in your settings menu, go to the 'Privacy' heading. Through this menu, you can control who sees your posts and how people can find your profile. It even allows you to restrict friend requests to mutual friends and prevents your information from being found by strangers.
Don't Accept Random Friend Requests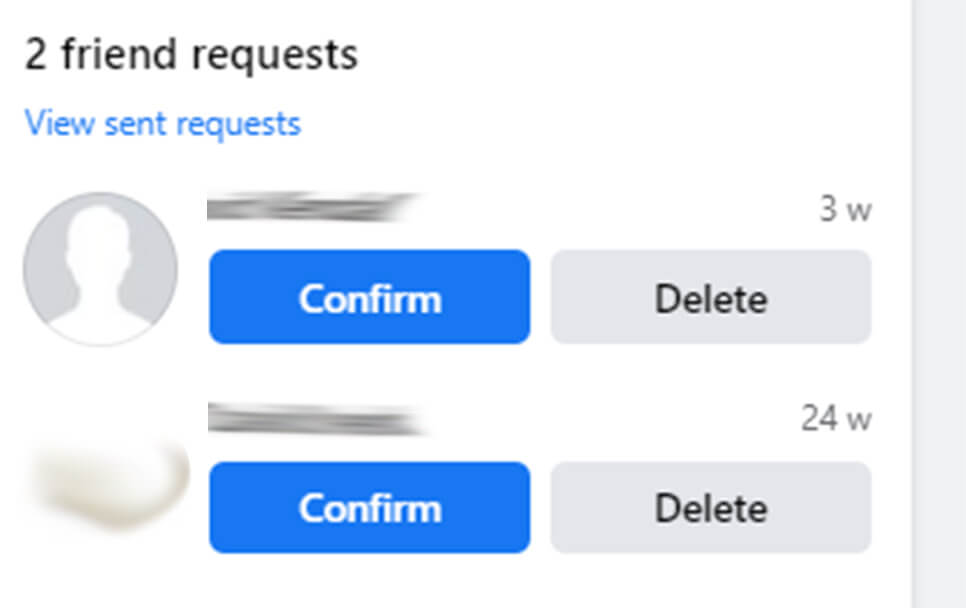 It might seem unfriendly, but you shouldn't accept requests from people you don't know on Facebook. When someone you don't know becomes your friend, they gain access to a lot of the information you've posted. Hackers and scammers can mine this information to target your Facebook or email accounts. To ensure your account's security, you should avoid giving this information to strangers.
Use a Strong and Unique Password

It is dangerous to use a weak password or reuse the same password for multiple sites and services. You should avoid using a word, phrase, or date that is related to you. While the password will be easier for you to remember, it'll also be easier for hackers to guess.
The best way to come up with a strong password is to use a password generator. If you're worried about remembering these passwords, browsers such as Google Chrome and Mozilla Firefox offer free password managers. There are paid services such as LastPass and DashLane that can be installed on most common mobile devices.
For more advice when creating your password, check our guide to common password mistakes.
Don't Log Into Services with Facebook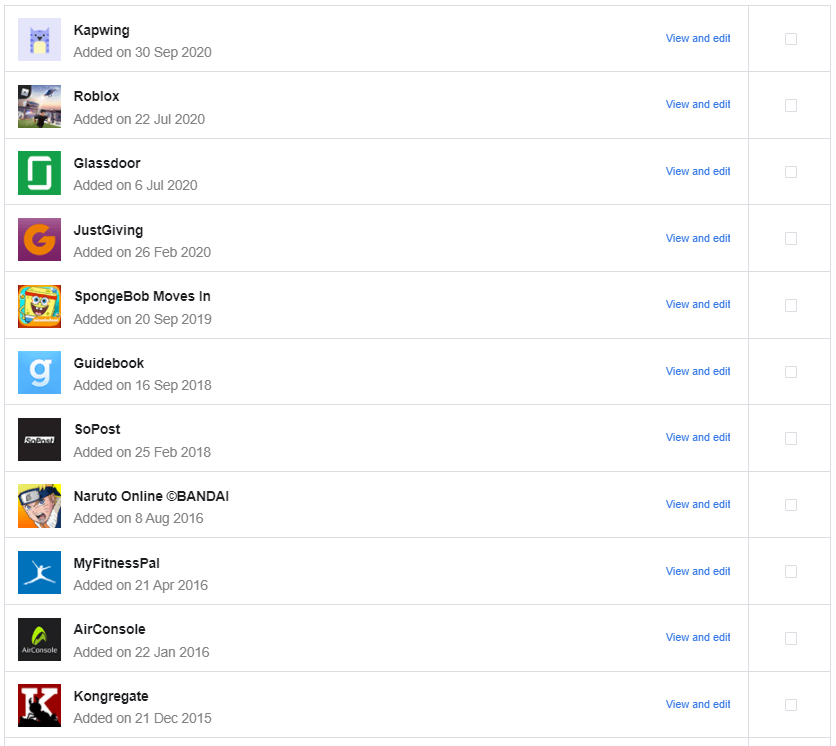 Many outside websites and apps allow you to log in using Facebook rather than your email address. While this is often quicker and more convenient, it adds another potential point of access for hackers to get to your data. When you log into an outside app through Facebook, your data is shared with it. If hackers attack the sites you log into; your data may be abused.
Despite any convenience, these attached apps might bring you, the safest option is to create a new login for each app you use.
If you've lost access to your account, visit our Facebook account recovery guide.
If you're worried about your Facebook account's security, you can order a security audit here.
Featured image from REUTERS/Dado Ruvic.