EA Has Been Hacked – Is Your Data Safe?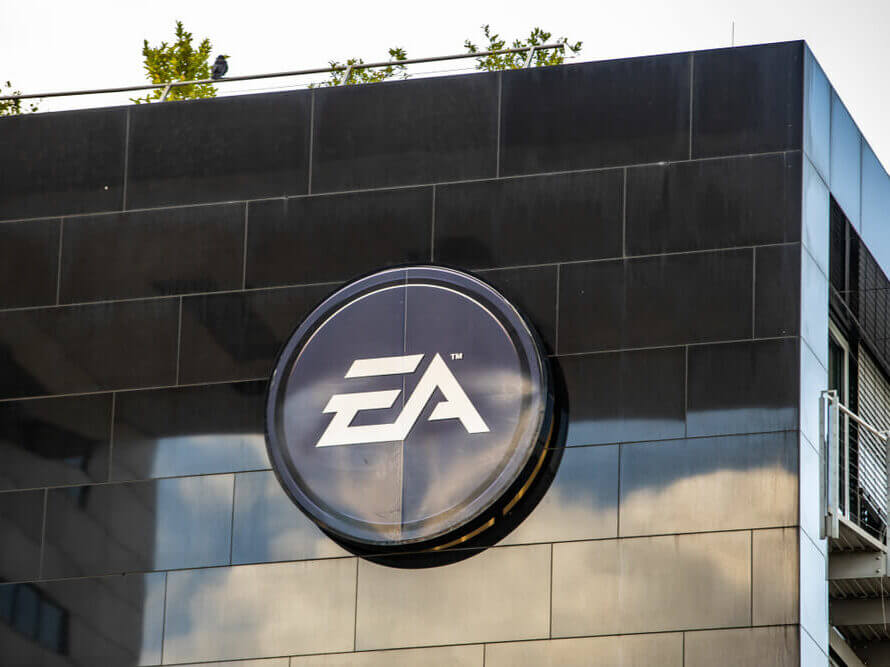 Video game publisher Electronic Arts (EA) is the latest big-name company to be hacked.
First reported by Vice, the publication stated that hackers stole valuable information from the prominent gaming firm. The cybercriminals allegedly posted news of the data breach on underground hacking forums.
What Are the EA Hackers Saying?
The hackers claim to have stolen source code from EA's biggest game franchise: FIFA 21, including code from its matchmaking server.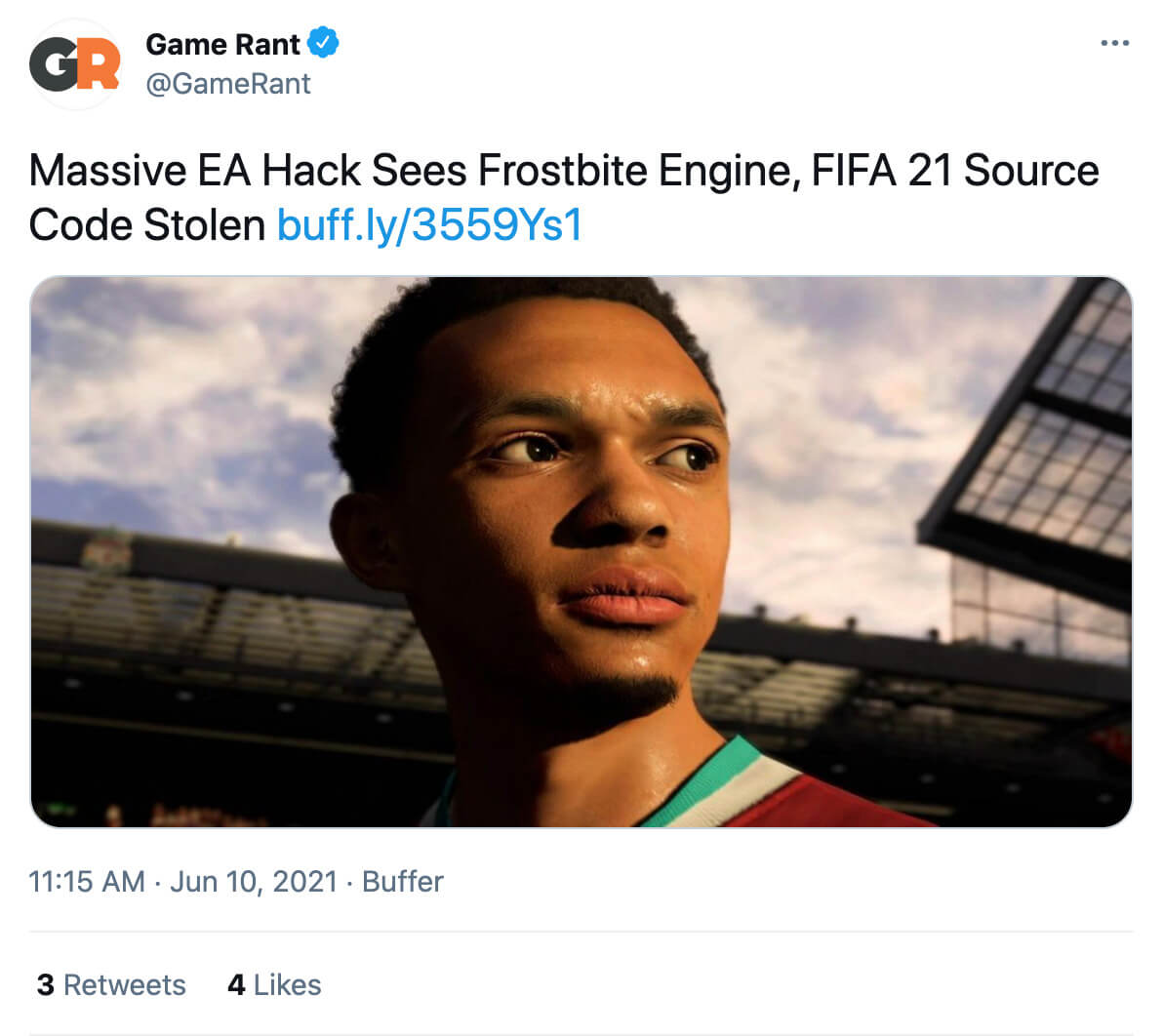 They also stated that they stole source code from and tools from the Frostbite engine, which fuels other prominent games such as Battlefield. Other stolen information includes proprietary EA frameworks and software development kits (SDKs), which help streamline game development.
In total, the thieves claim to have stolen 780GB of data that they're now selling on hacking forums.
Are You Vulnerable?
EA did confirm the hack with Vice, but they said that user information is safe. An EA spokesperson said that "no player data was accessed."
The spokesperson continued:
We have no reason to believe there is any risk to player privacy. Following the incident, we've already made security improvements and do not expect an impact on our games or our business.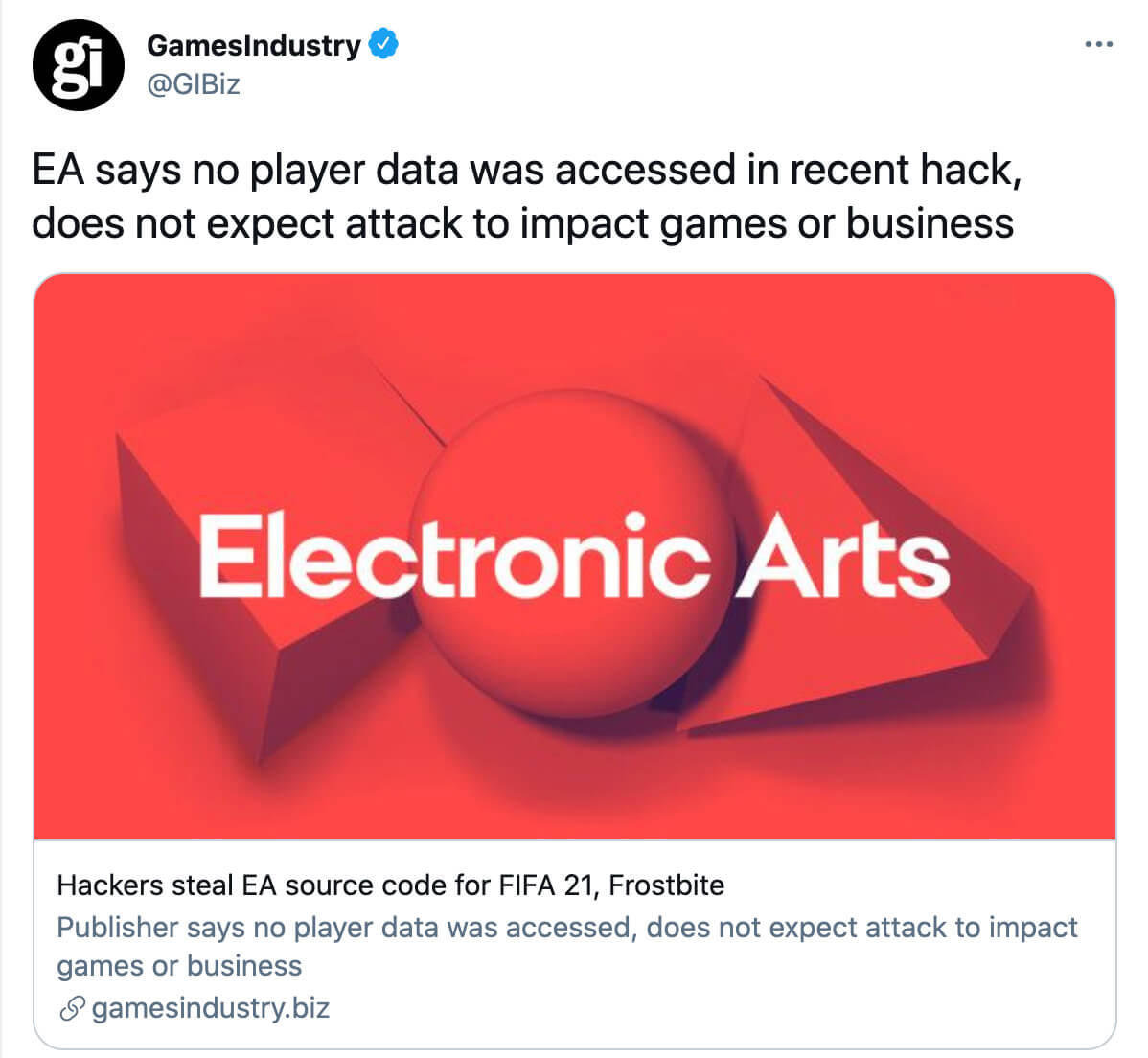 What Can Hackers Do With the Information?
While it may be surprising that hackers left EA user data alone, it's less shocking when you consider the value of the data they did steal. Source code for gaming engines like Frostbite can be used to reverse engineer part of the product.
Hackers can use that information to create their own products or to create cheats and hacks for games.
While EA is one of the world's largest gaming companies, it's certainly not the first to be hacked. Capcom was hacked last fall, which resulted in putting nearly 400,000 people's data at risk.
Cyberpunk 2077's developer CD Projekt Red suffered a major ransomware attack earlier this year. The hackers claim to have sold the stolen data for $7 million.
It's not yet clear whether the EA hack was a ransomware attack or how exactly its network was breached. But, as we've recently seen with the Colonial Pipeline hack, all it takes is one password to suffer a devastating data breach.
No matter how big or small, every company should have a plan in the event of a cyber attack.
At hacked.com, we offer comprehensive protection plans that are perfect for small businesses.
Each protection plan comes with a free consultation to help tailor our packages to suit your needs. If you have any questions about your small business's cybersecurity, contact us at [email protected] or book a free consultation call today.
Featured image by Rick Neves from Shutterstock.com