Did DarkSide Hackers Just Apologize For Hacking a U.S. Oil Pipeline?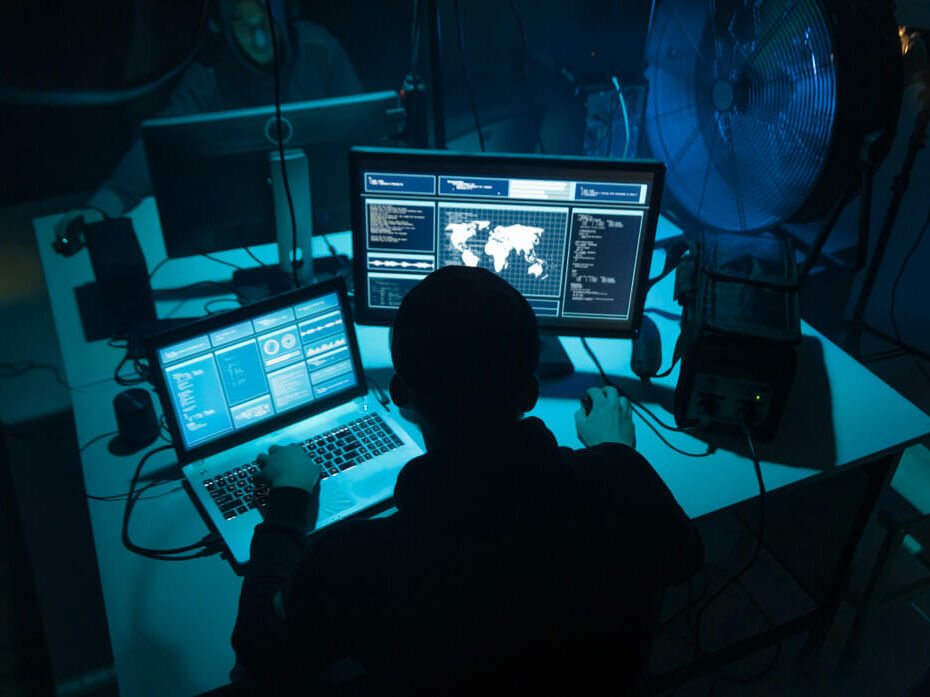 After shutting down the largest oil pipeline in the United States, ransomware group DarkSide wants you to know they're not bad people.
The hacker group posted a message today explaining their motives or lack thereof. While the message certainly wasn't labeled an 'apology,' it, at the very least, contained hints of remorse.
DarkSide Sends a Curious Message
The group posted a statement Monday clarifying their motives for attacking a major U.S. pipeline. The statement said the group was 'apolitical' and did not participate in geopolitics. Therefore, there's no need to assume affiliation with a different government and assign motives.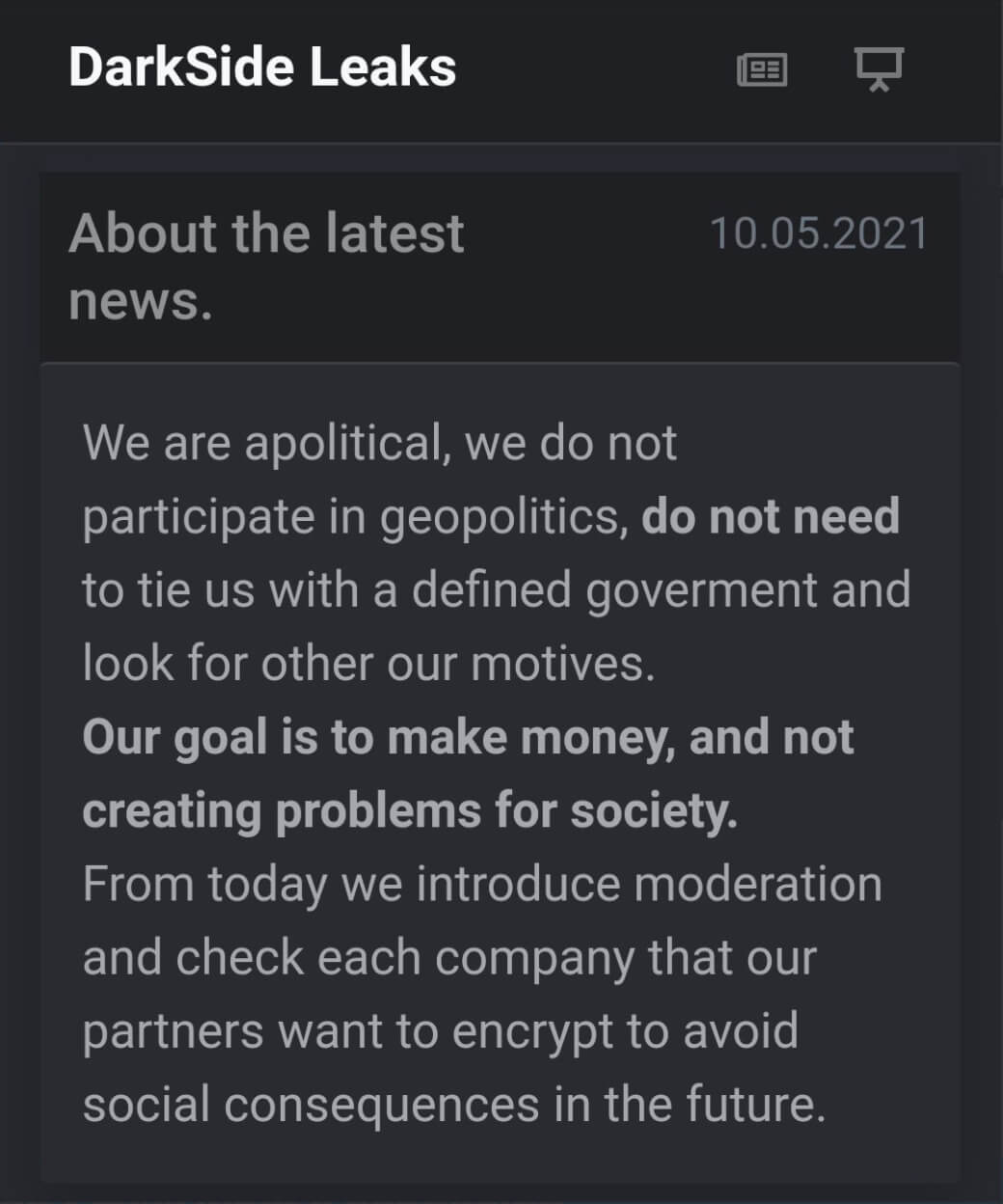 In bold letters, the statement emphasized that their "goal is to make money, and not create problems for society." And perhaps most curiously, the statement seemed to end with some kind of soft apology. DarkSide says it will 'introduce moderation' and do its due diligence to vet companies before hacking them so they can 'avoid social consequences in the future.'
Colonial stated that it would be 'incrementally' bringing its pipeline back online throughout the week.
What Are the Social Consequences of the DarkSide Hack?
One reason the DarkSide hackers might feel remorse is that their actions could cost us all. The Colonial Pipeline carries over 100 million gallons of jet fuel, gasoline, diesel, and home heating oil daily from Houston to New York.
According to Business Insider, the pipeline provides nearly half (45%) of the east coast's fuel supply.
So it makes sense then that there could be serious consequences when the entire pipeline is forced to shut down.
Oil futures rose after the attack, and if the problem continues to fester, it could increase gas prices all across America.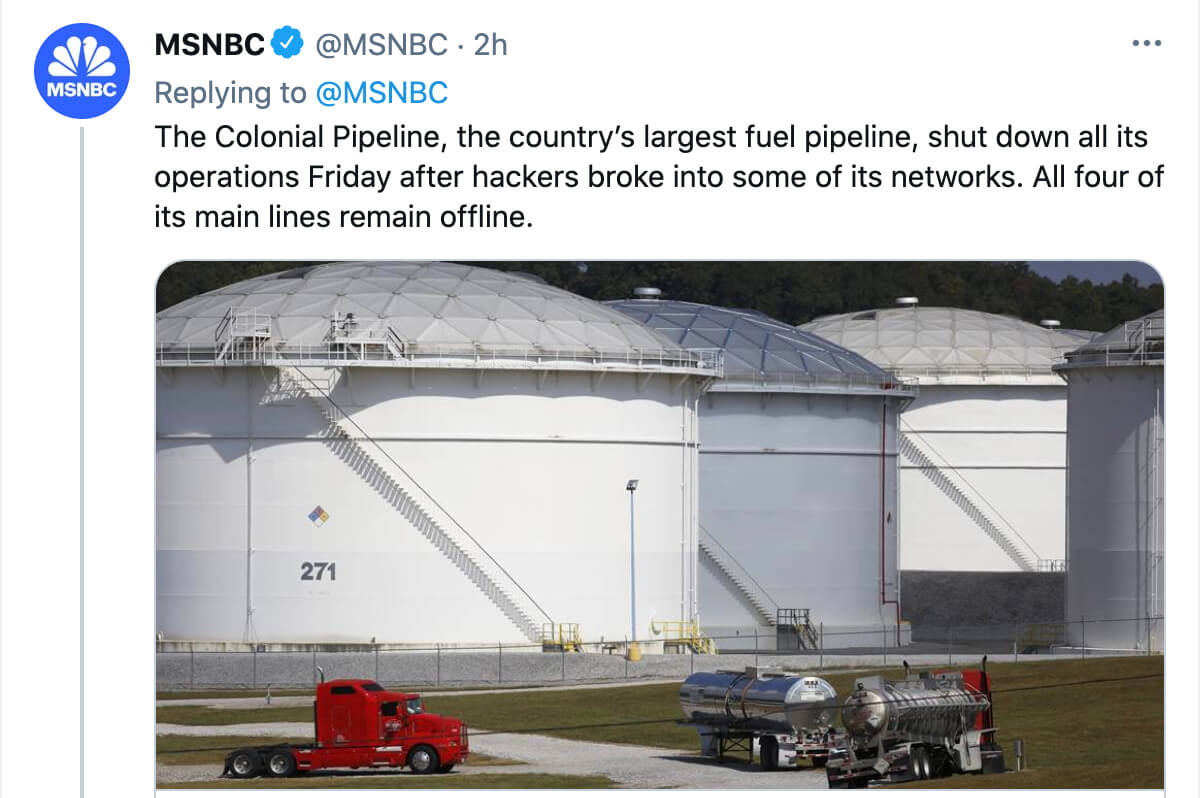 This is a problem for a hacking group that purports to have ethics. In 2020, DarkSide announced its arrival and had a 'ethical code' in tow.
According to Bleeping Computer, the group announced that it had 'principles' that would prevent it from hacking institutions like schools, universities, hospitals, hospices, non-profit organizations, and the government.
A major oil company might seem like an attack that would cause little remorse, but there are still social consequences, as we saw.
Yet Another Infrastructure Attack
This breach is just the latest of several major attacks on U.S. infrastructure.
Grant Geyer, Chief Product Officer at industrial cybersecurity company Claroty, told Business Insider that this is 'only a teaser' of future cyber attacks. He said that "our national critical infrastructure is an easy target" for cybercriminals and foreign adversaries.
Bad actors proved this in recent major attacks, such as the SolarWinds hack and the Microsoft Exchange breach.
The Colonial incident also emphasizes the recent explosion of ransomware attacks. Ransomware is the technique of inserting malware into a network that seizes up devices and/or data. The attackers then demand payment for the return of functionality.
Hackers have been deploying this method on businesses, both large and small.
Here's a video from the FTC about Ransomware attacks on small businesses:
Ransomware - Cybersecurity for Small Business | Federal Trade Commission
If your business is hit with a ransomware attack, you can take steps to mitigate the damage. But the best thing you can do is to be prepared.
Featured image by Maksim Shmeljov from Shutterstock.com