Yahoo is one of the oldest services still active on the modern internet. Many people still use Yahoo for its familiarity and stability including its email service, but can you be sure your account is safe? Below are the steps you need to take to keep your Yahoo account safe from scammers and hackers.
Turn on Yahoo 2FA
Two-factor authentication is an essential layer of defense against hackers and scammers. It requires you to access a specific device or app whenever you attempt to login. While 2FA might make the login experience more inconvenient, it makes it much safer. You should ensure 2FA is always active on your account.
Login to your Yahoo account and click on your profile picture.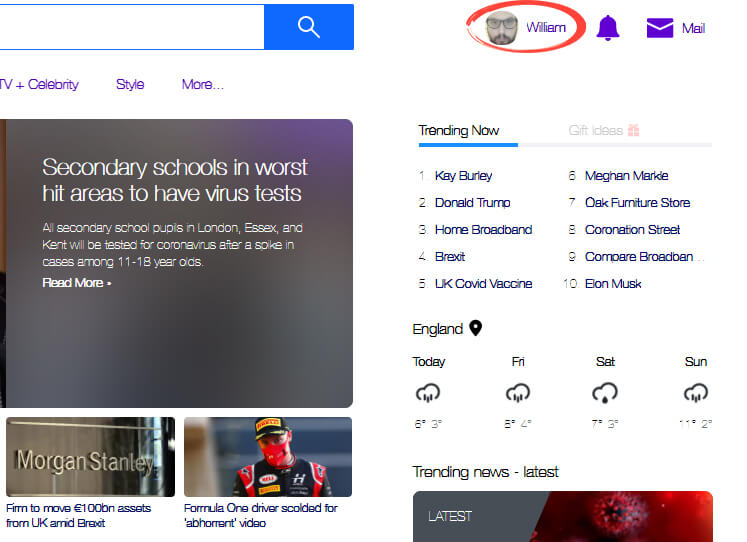 Click 'Settings.'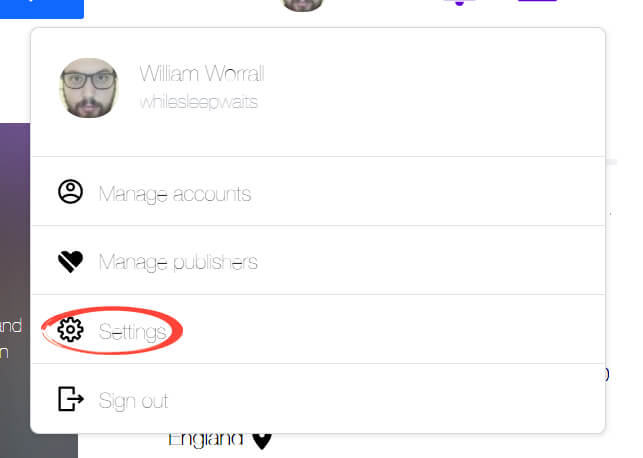 Click 'Account security.'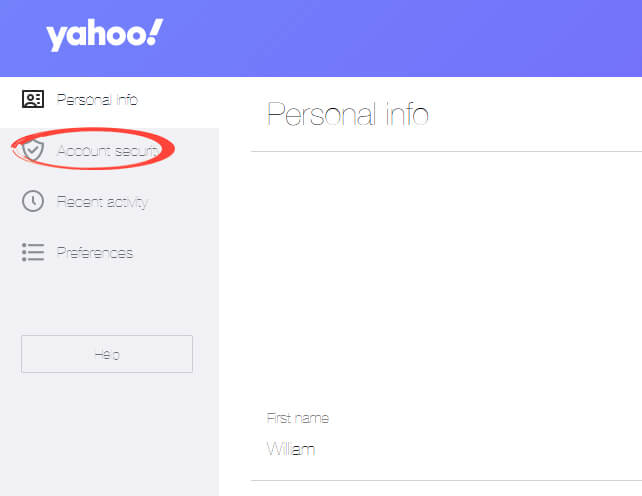 Click on the switch under 'Phone number.'

Enter your phone number and click 'Send SMS.' Enter the code your receive to activate 2FA.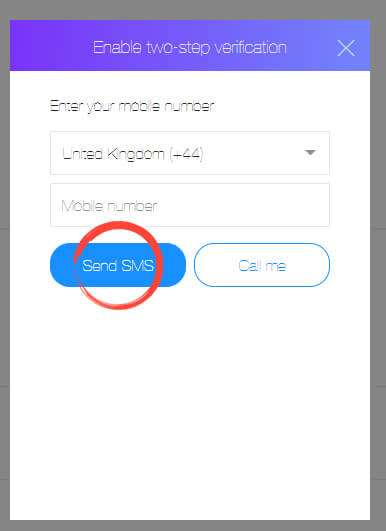 Please Note: The 'Security Key' option in Yahoo! is experimental and is not recommended. 
Update Your Account Information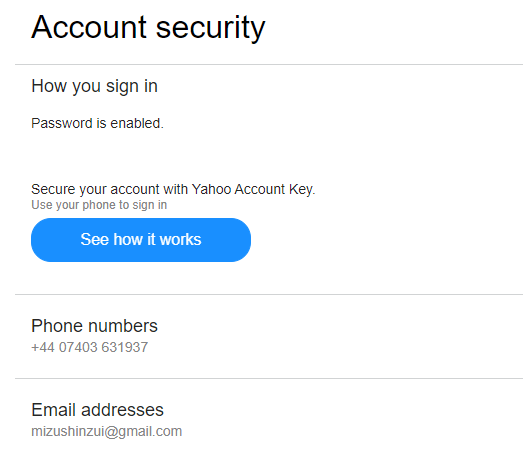 Your information must be up-to-date on your Yahoo account. If you have to go through account recovery or lose your security key, you'll need an alternate contact method to retrieve your account.
Back on your 'Account Security' page, look at the top half of the page. Ensure your alternative email address and phone number are correct. You may have to enter a verification code so Yahoo can confirm your details.
Ensure your Password is Strong and Unique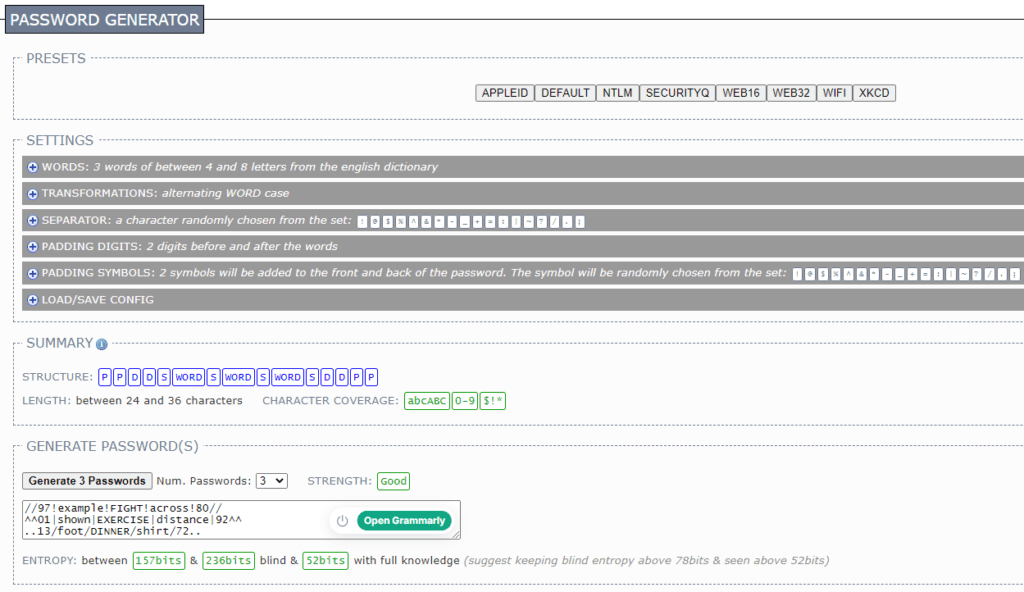 When you're creating your Yahoo account, you should ensure your password is strong and hasn't been used before. If the password is copied from an older account, it could become compromised if it is hacked. It's best to use a password generator for each new account you make.
If you struggle to remember these generated passwords, you should use a password manager. Google Chrome and Mozilla Firefox come with free, built-in password managers when you use those browsers. If you want a widely available option, paid-for services like DashLane and 1Password can be installed almost everywhere.
For more advice when creating your password, check our guide to common password mistakes.
Don't Share your Yahoo Account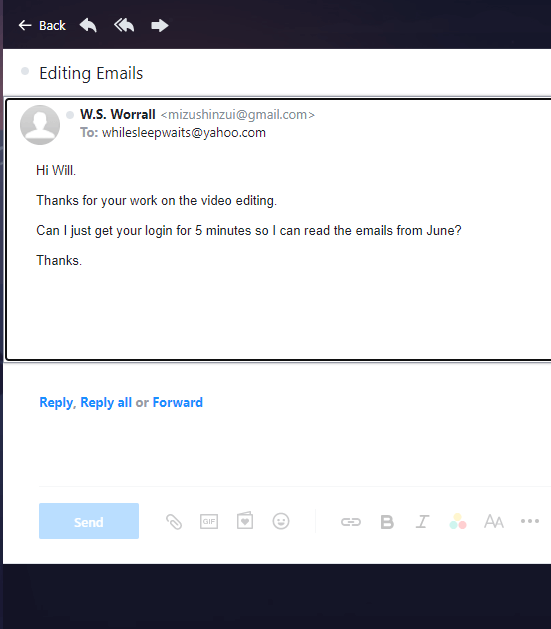 You shouldn't share your Yahoo account or login with someone else. Even if someone you trust asks for your account, you can't be sure they'll be as careful with it as you are. You should be especially careful if someone you know asks you for your login details online. If someone's account is hacked, the hacker will often send messages to the account's contacts to hack and scam even more.
If a friend or colleague wants access to a specific email from your account, you can share it using Yahoo's 'forwarding' function. Using the functions provided for sharing is much safer than letting someone else have access to your account.
Monitor your Yahoo Recent Activity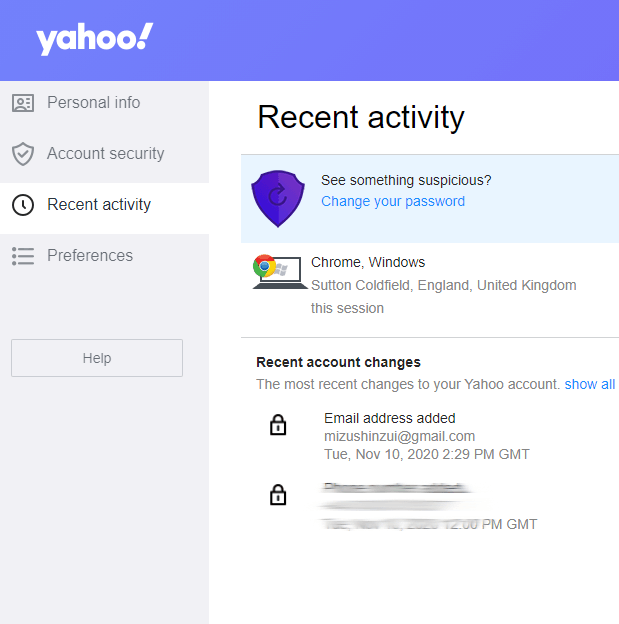 Yahoo provides the 'Recent Activity' tool to help you keep your account secure. You should keep checking this section of your account page and look out for any suspicious activity. The tool not only reports when someone has logged in but where they've logged in from and at what time.
If you do not recognize some of the checker's activity, you should immediately change your password and 2FA options as your account may be compromised. At the top of the 'Recent Activity' page, there is an option to change your password if you notice strange activity immediately.
If you're worried about your Yahoo Account's security, you can order a comprehensive security audit here.
Featured image by dennizn from Shutterstock.com