How to Report a Website for Abusive Behavior
There are over a billion pages on the internet, not all of them savory. Sometimes, these sites can be used to host abusive communities or even indecent images and personal information. Coming across your own images or details being shared on a shady website is a harrowing experience. So what should you do if you find an abusive website? Below are the steps you need to take to report the website in question.
1. Find the Website's IP Address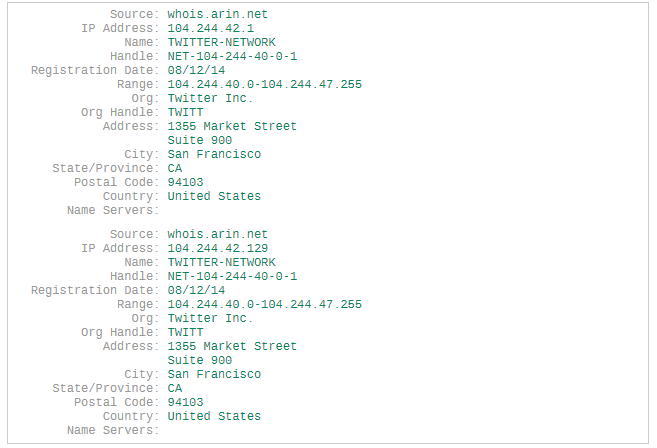 The first thing you need to do is figure out the IP address of the website hosting the abusive content. You can do this by using a service like ultratools.com. Simply go to the Ultra Tools IP lookup page, and enter the address of the site that's hosting the abusive content. You should see a list appear under the search bar, including potentially several IP address listings.
Save these details so that you can make a report later.
2. Find the Websites Domain Provider and Abuse Address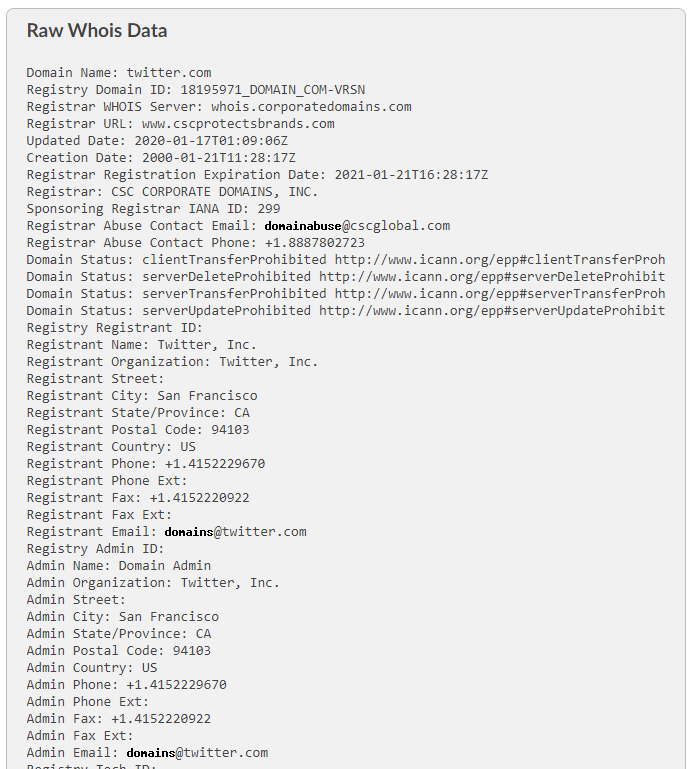 Now you need to find who is the domain provider for the abusive website. You can do this by using a tool like whois.com, again by entering the web address of the abusive site into the search bar. Scroll down to the 'Raw Whois Data' section and find the Registrar URL and Registrar Abuse Contact Email. This information not only tells you the company behind the domain name but also gives you the email address you'll need to contact them at.
3. Send a Detailed Report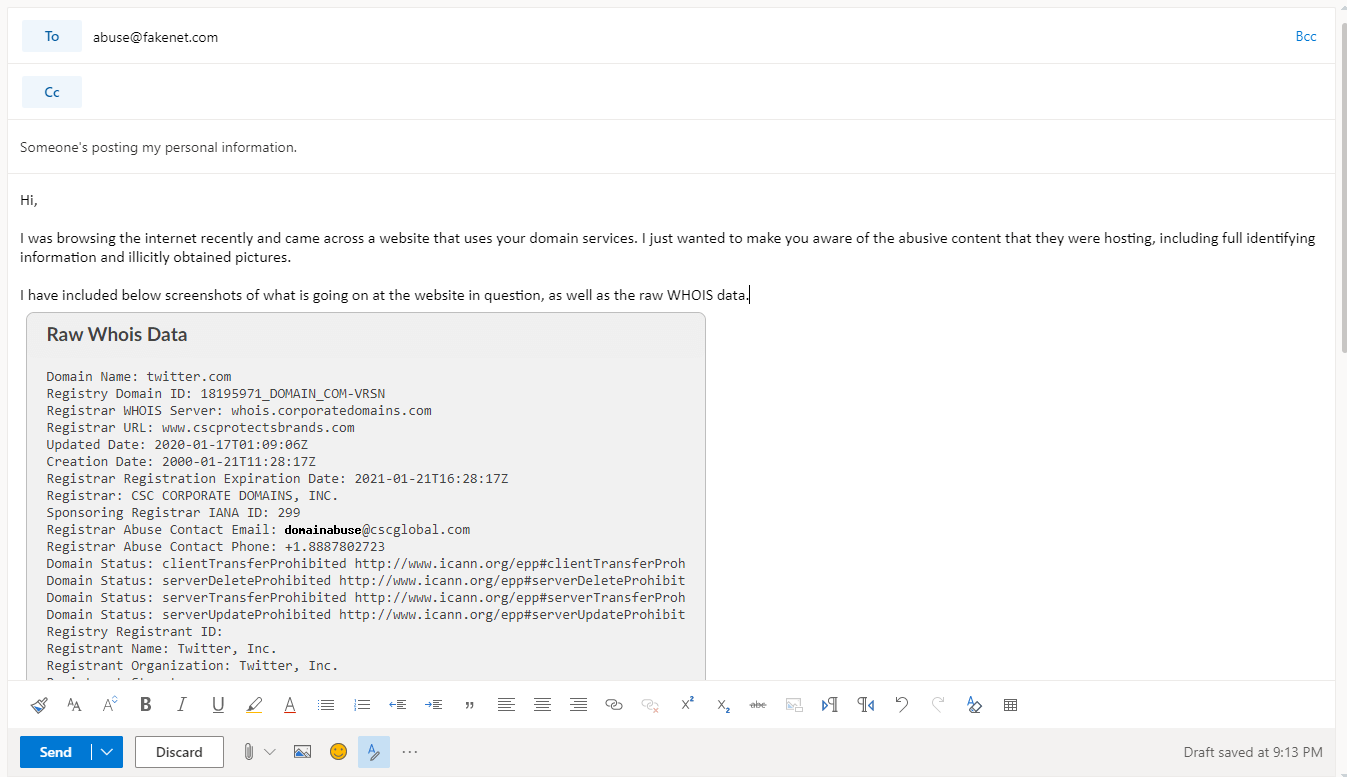 Now that you've got all of the information that you need you can compile a report. As well as including the WHOIS and IP information that you looked up, you should try to document the abusive content in question. Screenshot pages and describe the sort of behavior you think is abusive. In most cases, domain providers will be willing to remove someone from their servers if the content they're hosting is truly abusive.
4. Contact the Police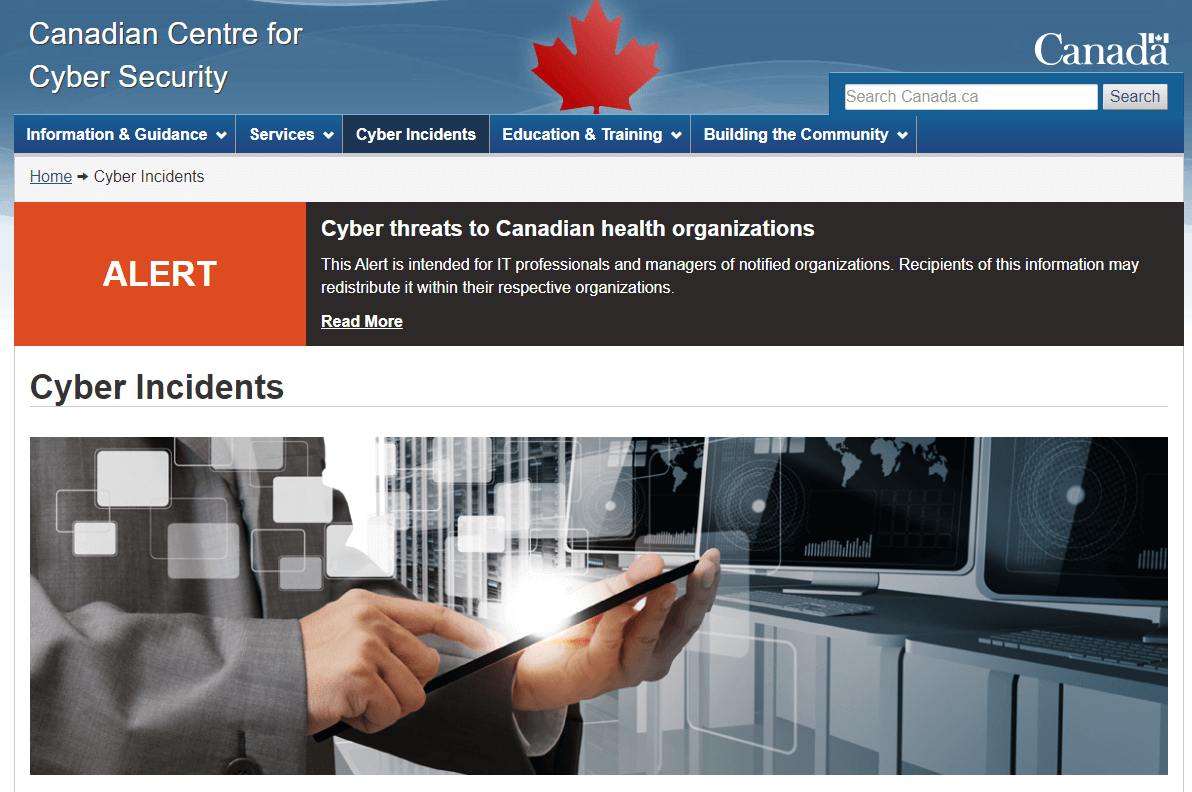 After contacting the domain provider, you should also file a police report if the website is breaking the law. This helps to ensure that some form of accountability will be held by the website owner. It also makes it more likely that the site itself will be taken down. Domain provider may be pressured by police involvement.
If you're struggling with an abusive website, contact us and we can help you.
Featured image by Burdun Iliya from Shutterstock.com