SmileDirect Reveals the Outrageous Cost of Getting Hacked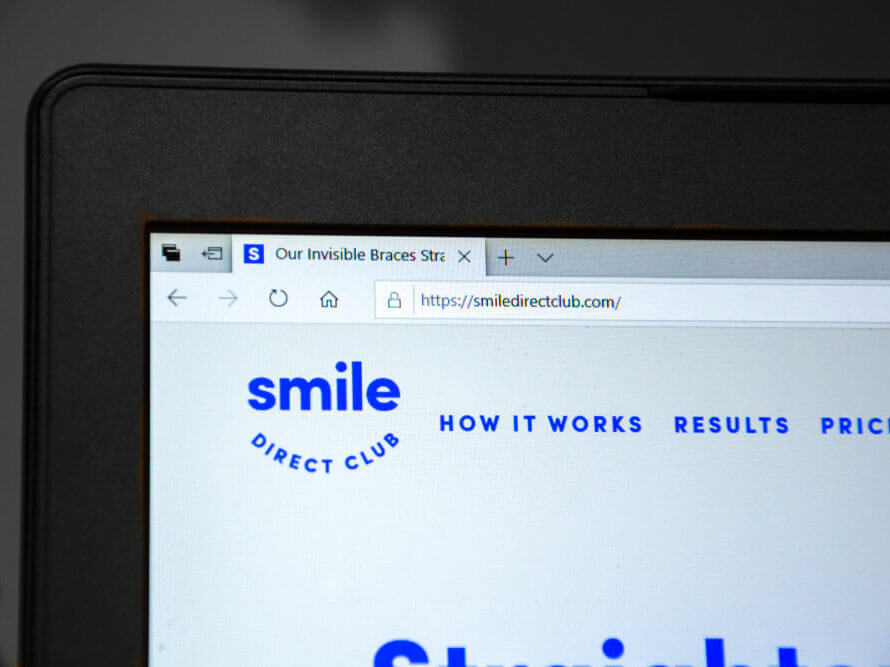 The cost of doing business is high. But, as SmileDirect just learned, that cost rises exponentially if you've been hacked.
After announcing that it was dealing with a cybersecurity incident yesterday, the stock price of SmileDirectClub Inc (SDC) took a massive hit. And that's just one of the many high costs that small, mid-size, and large businesses pay when a cybercriminal breaches them.
SmileDirect Is Hacked, Loses Millions Overnight
Nearly a month after it had been hacked, SmileDirect decided to let the world know. And the world was not very understanding.
SmileDirect released a statement revealing that on April 14th, it was a hit with a cyberattack that caused a systems outage. It's an outage that the company is apparently still dealing with.
It said that it doesn't believe it lost any data and that team or customer information appeared to be safe. The hackers did, however, appear to hamper the company's entire manufacturing process.
That statement revealed that the incident:
has caused, and may continue to cause, delays and disruptions to parts of the company's business, including treatment planning, manufacturing operations, and product delivery.
And the stock market quickly took note. The price of SDC dropped 7% in after-hours trading, and it's currently down 19% from yesterday.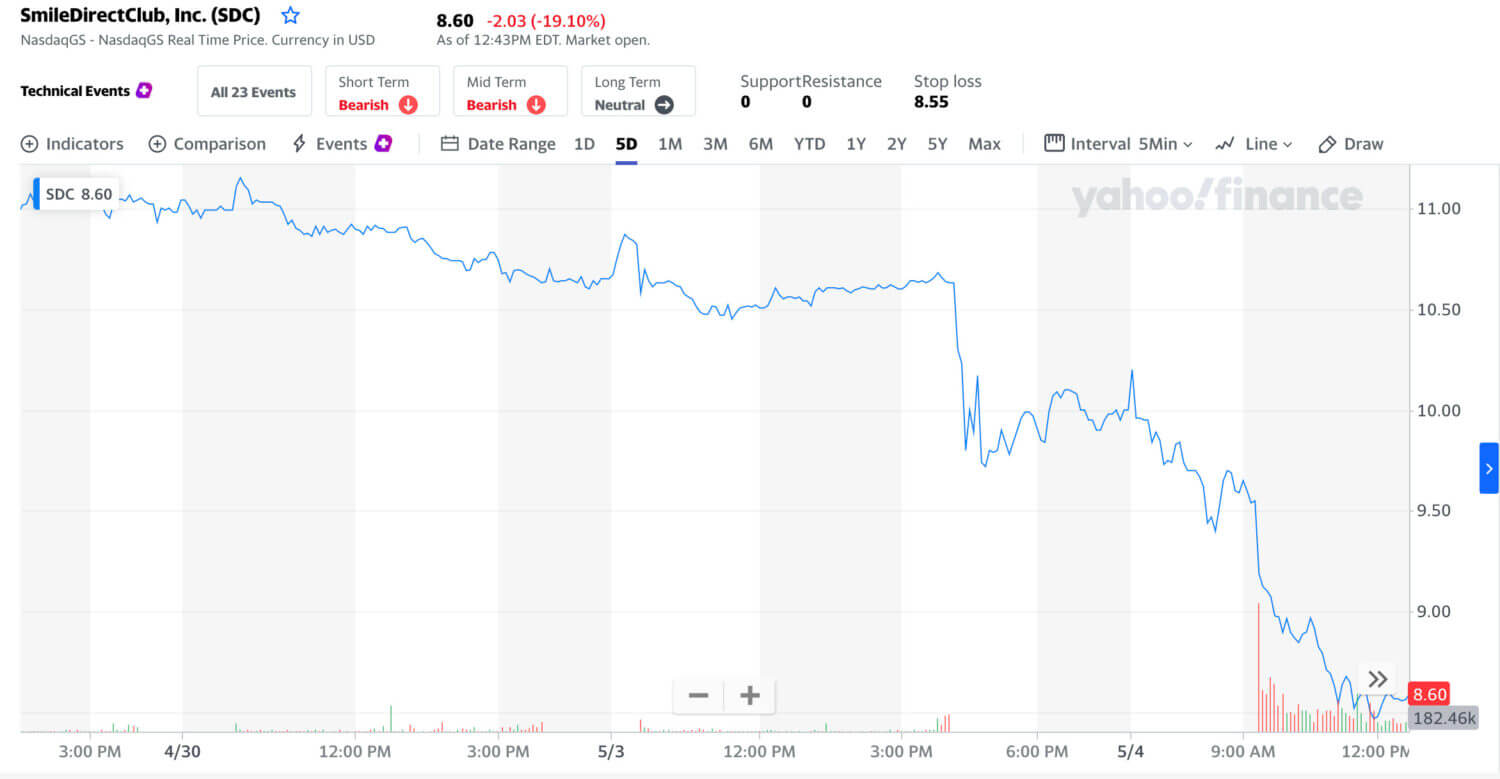 In less than 24 hours, the company lost hundreds of millions of dollars of its market capitalization. That can hopefully be regained over time. But there are many other unrecoverable costs of getting hacked.
SmileDirect said it expects to see a $10 million to $15 million dent in revenue due to the systems outage from this attack.
This does appear to be a ransomware attack, but SmileDirect said it hasn't paid out any ransom. That is usually the correct choice as hackers often charge a second ransom once they find out the victim will pay.
SDC's Loss Is Relatively Small Compared to Most Small Businesses
Many small business owners might be thinking that SmileDirect was only targeted because it's a large company (according to Bloomberg, SDC's market cap is over $3.32 billion).
Hackers, however, have been increasingly setting their sights on small businesses. According to CNBC, they're targeting small businesses 43% of the time. The main reason for that is precisely because small businesses assume they won't be targeted. Only 14% of small businesses are prepared to defend themselves against a cyber attack.
But in reality, the effects of a security breach are usually far more devasting for smaller businesses. SmileDirect will likely recover over time. The same can't be said for the majority of small businesses that get hacked.
According to the National Cyber Security Alliance, 60% of companies go out of business after a breach.
IBM and the Ponemon Institute's 2020 Cost of Data Breach Report stated that the average data breach cost $3.86 million in 2020.
Check out this video detailing the costs of a cyber attack:
How one ransomware attack cost £45m to fix - BBC News
Those costs include business stoppages like the one we saw with SmileDirect. But they also include the daunting price of forensic audits from cybersecurity experts, fines from data leaks, and the hidden yet immeasurable costs of reputation damage.
Every business should have a plan in place in the event of a cybersecurity breach.
At hacked.com, we offer comprehensive protection plans which are perfect for your small business.
Each protection plan comes with a free consultation to help tailor our packages to suit your needs. If you have any questions about your small business' cybersecurity, contact us at [email protected] or book a free consultation call today.
Featured image from Karol Ciesluk of Shutterstock.com